Create your own jar of homemade blackened seasoning in just 5 minutes. Imagine big bold flavors that will liven up all of your favorite foods. Try on foods like catfish, chicken wings or shrimp.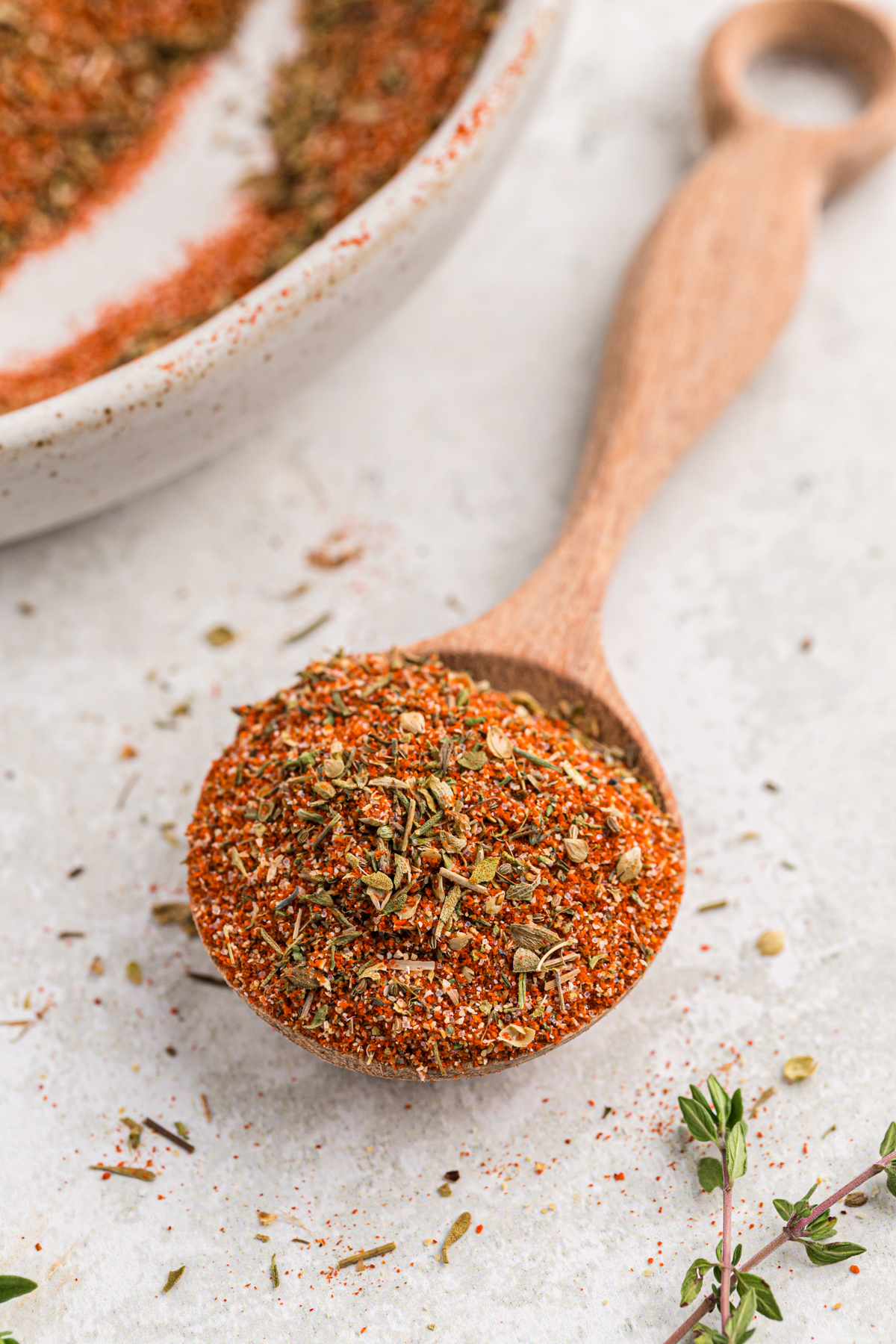 Black folks definitely know about blackened flavors. Whether you have had blackened fish like catfish or blackened chicken in New Orleans, the flavors truly sick with you. If you are a fan and have been meaning to try it yourself, this spice mix will make it so much easier for you.
What's Blackened Seasoning?
Blackened seasoning is a mix of dried peppers, herbs and other spices. It is quite similar to what many would expect of a cajun seasoning. A lot of people even substitute specific blackened seasoning for cajun spice in many recipes and get very similar results.
How to Blacken Food
The blackening technique is found pretty commonly in Creole and Cajun cooking. The process usually consists of a protein being coated in butter then heavily in the blackened seasoning.
Next the protein is seared at a very high high in a skillet which darkens the spices creating the blackened crust we know and love.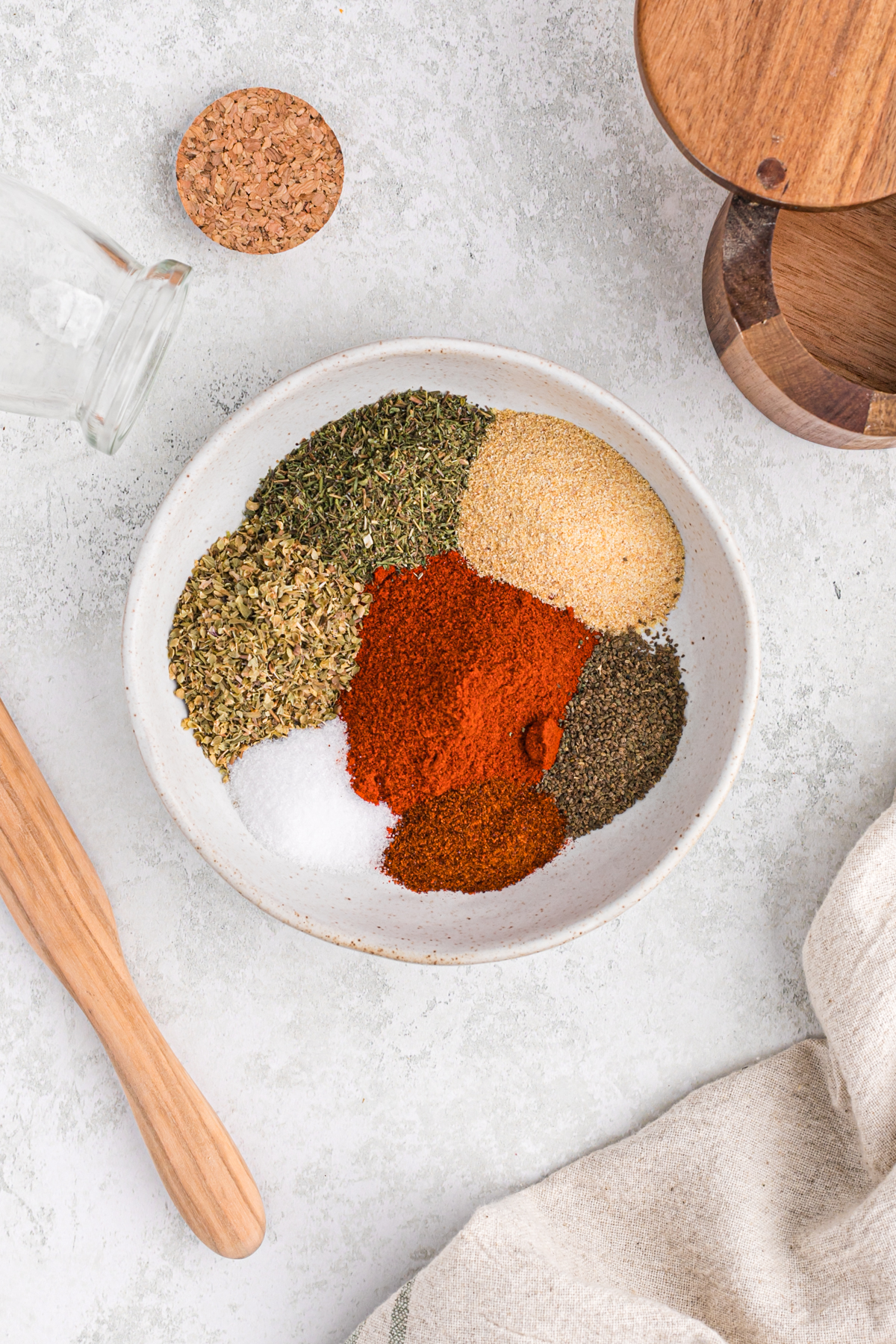 Ingredients
Paprika: While you can use regular paprika here, I suggest smoked paprika since it provides more of that smoky flavor.
Garlic powder: Garlic powder adds a wonderful pop of savory flavor.
Thyme: For earthy herbs, dried thyme is lovely and really adds wonderful essence.
Oregano: This combines well with the thyme and balances out the spicy spices.
Salt: Some like to add salt directly to the protein but I prefer to add it to the seasoning. If you want a no-salt option, just omit add directly to your protein before cooking and adding your blackening seasoning.
Celery seed: I love adding celery salt for a bright, mildly peppery flavor with a bitter finish.
Cayenne pepper: This brings that heat! You can adjust by adding more or less based on your preferences.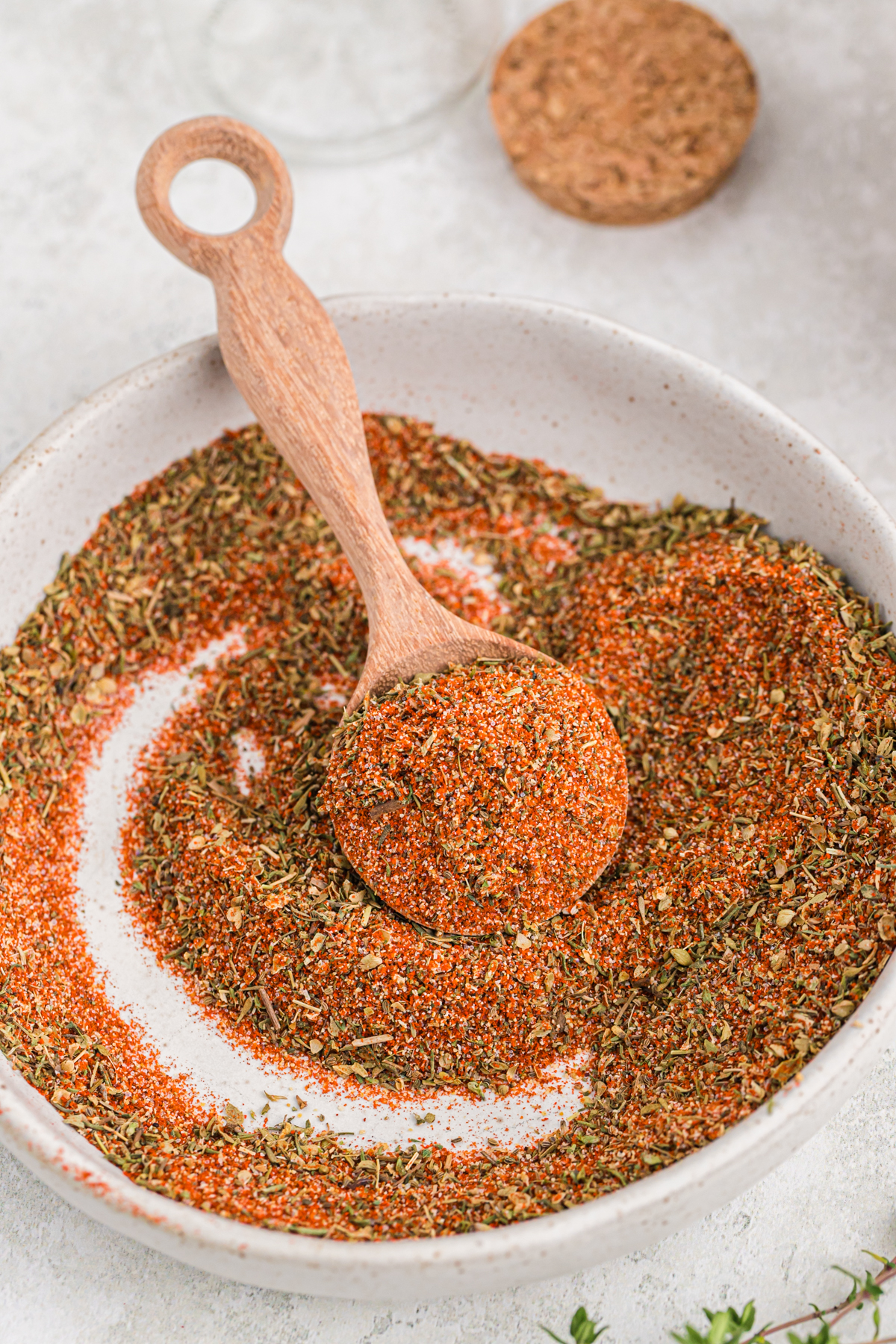 How to Make Blackened Seasoning
So easy! You will simply measure all the ingredients and stir together until combined in a small bowl.
Transfer the seasoning to a container or jar for storage. Make sure it is airtight to preserve your mixture.
What to use it on
You know lots of people love to use it on fish and chicken but here are some other ways you can use it:
Vegetables – whether it is a starch like a potato or corn or even carrots, you can really liven up veggies in a special way.
Protein – Besides the usual catfish, try other proteins like a salmon or even a beef for a spicy twist.
Sauces – You can really change up the flavor on a bbq sauce or even a salad dressing with this option.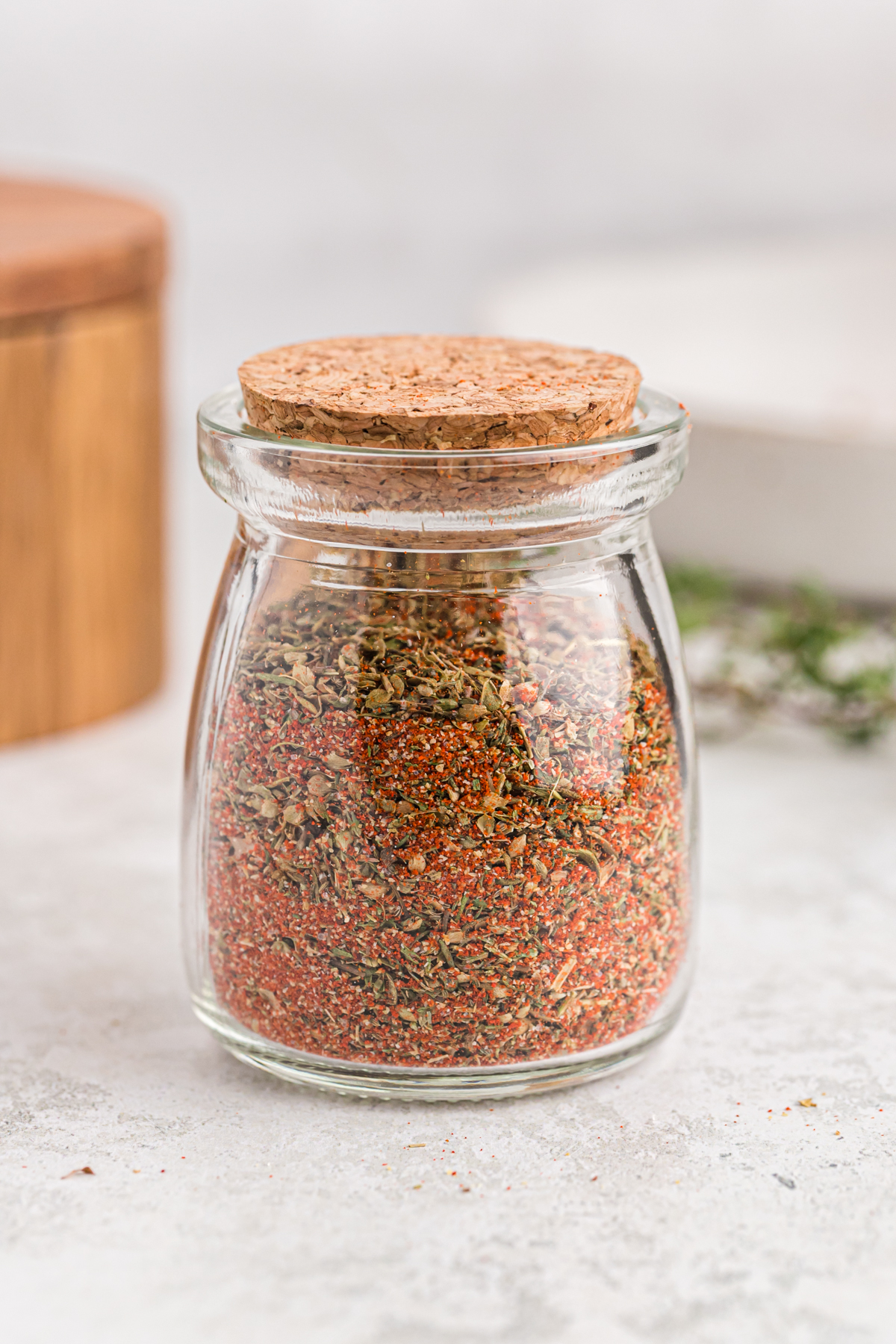 Storage
This spice blend will last about a year if you make sure it is stored in an airtight container. Keep it in a cool, dry place and enjoy.
Blackened Seasoning
Create your own jar of homemade blackened seasoning in just 5 minutes. Imagine big bold flavors that will liven up all of your favorite foods.
Servings
0.5
cup (almost)
Ingredients
2

tbsp

paprika

use smoked if you have it

1

tbsp

garlic powder

1

tbsp

thyme

1

tbsp

oregano

1

tsp

salt

1

tsp

celery seed

3/4

tsp

cayenne pepper
Instructions
Mix together all seasonings until completely whisked and blended.

Add to an airtight container or jar and store in a cool, dry place.
Notes
Seasoning will last up to a year if stored in a cool, dry place in an airtight container.