Here is a wonderful collection of the best fish fry recipes that create the ultimate party experience featuring golden fried to perfection seafood, side dishes galore and condiments. For more seafood love, check out this Seafood Boil.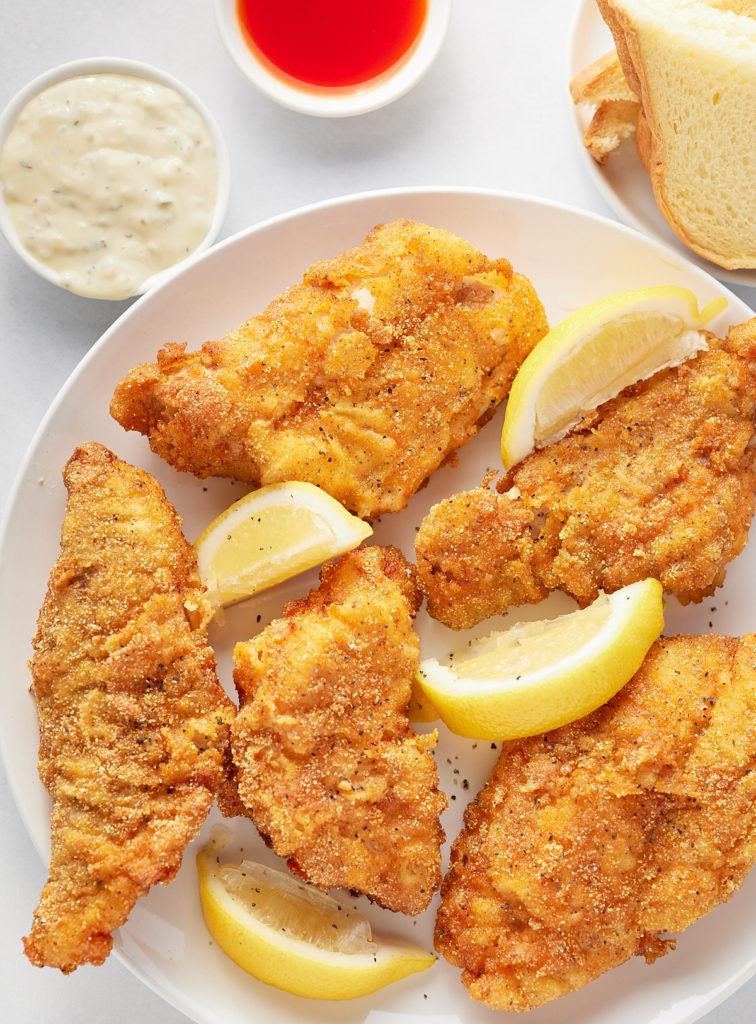 Fish Fry events are a big deal in the Black community. From family reunions to summer parties, the ultimate fish fry includes your favorite fried fish and seafood dishes. It also includes side dishes like hush puppies and fries and refreshing drinks and desserts.
My family loves an old fashioned fish fry complete with fried catfish. That's why this collection of the Best Fish Fry Recipes is crucial for creating a wonderful event.
What is a Fish Fry?
A fish fry is a gathering of people where the main meal is fried fish along with fried sides like hush puppies and french fries, cold salads like potato salad and coleslaw.
What to Serve at a Fish Fry?
The main dish for a fish fry is fried fish. The main options usually include catfish, perch, tilapia, roughy and other flaky white fish which lend themselves to frying.
And we also like to include french fries and hush puppies. Served along with tartar sauce and hot sauce, it also includes side dishes.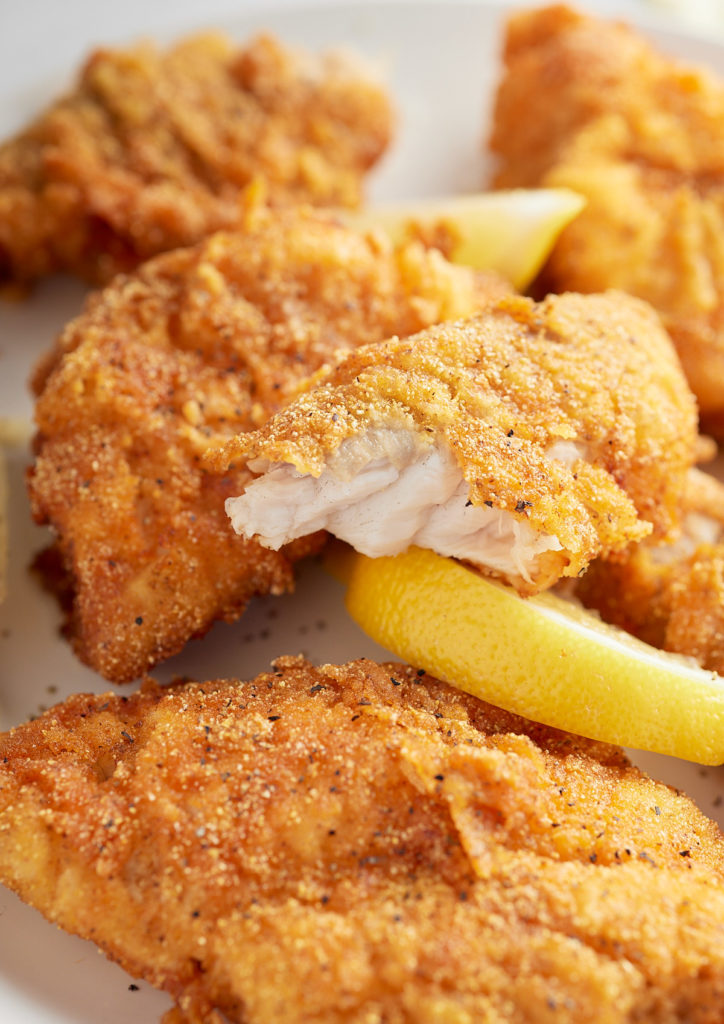 How to Fry Fish
Start with the fish. Fresh fish is always wonderful for frying however high quality frozen fish is also great.
The batter is super important as well. Most fish batters for typical fish fry parties include a base of cornmeal and flour. Once the fish is fried, it gives it a beautiful golden color. The cornmeal is also usually seasoned with salt, pepper, and spices like paprika and cayenne for extra kick and flavor.
The fish is then fried in hot oil until golden brown and drained usually on paper towels to remove all of the excess oil then served hot.
Lemon wedges are great for serving on the side for extra flavor and acidity along with hot sauce and tartar sauce as an option.
The Best Fish Fry Recipes
Here are some amazing recipes for the ultimate fish fry party!