Here you will find a list of the most authentic New Orleans style and best gumbo recipes online. Perfect for Mardi Gras (Fat Tuesday) celebrations or all year round for a dose of delicious Cajun creole comfort food.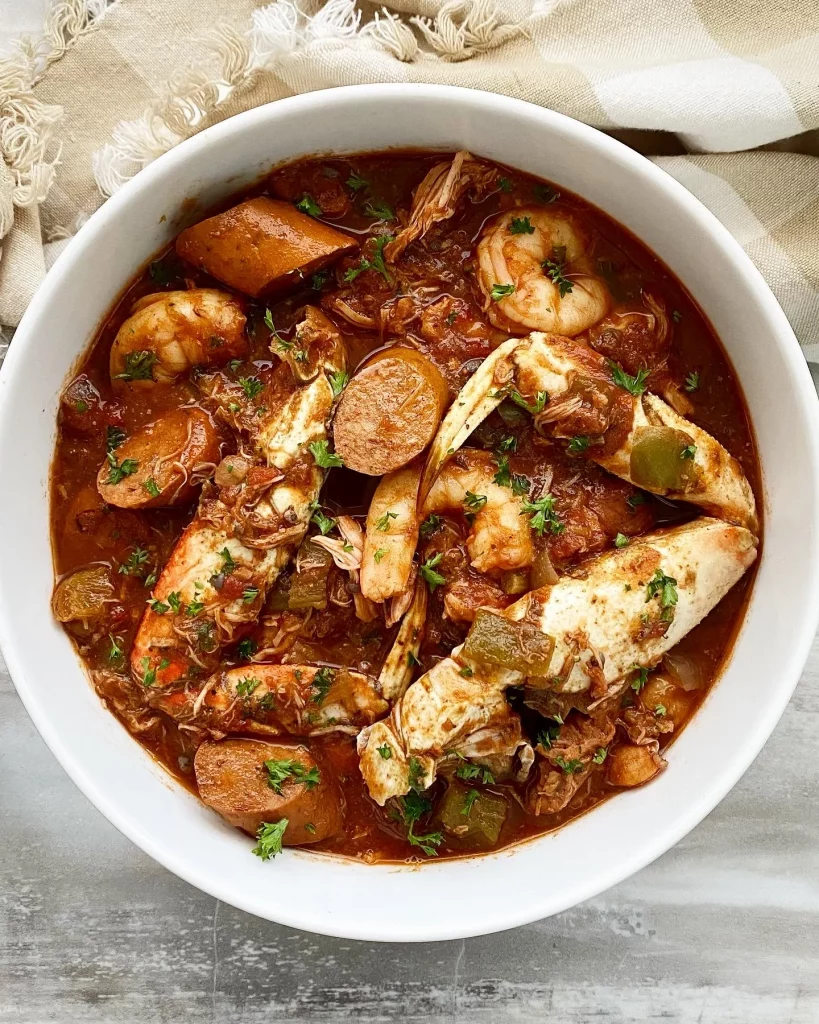 LOUISIANA CREOLE GUMBO
You can't even begin to think of good ole' southern Louisiana without drooling over a rich, spicy bowl of gumbo soup! I already know my southern friends who appreciate good eating know that Louisiana jambalaya is crazy popular in these streets too.
But when it comes to gumbo v.s jambalaya, Cajun steamed gumbo over rice just hits the taste buds differently. Now, as a proud chef of southern cuisine myself I've got to admit, Louisiana can definitely throw down when it comes to cooking succulent stews. I mean, the amount of flavors the soup can arrive in is insane! Cajun shrimp gumbo, smoked sausage gumbo, classic chicken gumbo- it all sounds divine if you ask me (and worthy of a vacation there!)
Still, in spite of all this, you'd be surprised to find out that traditional gumbo did not originate in Louisiana! No, boos, it goes a lot deeper than that.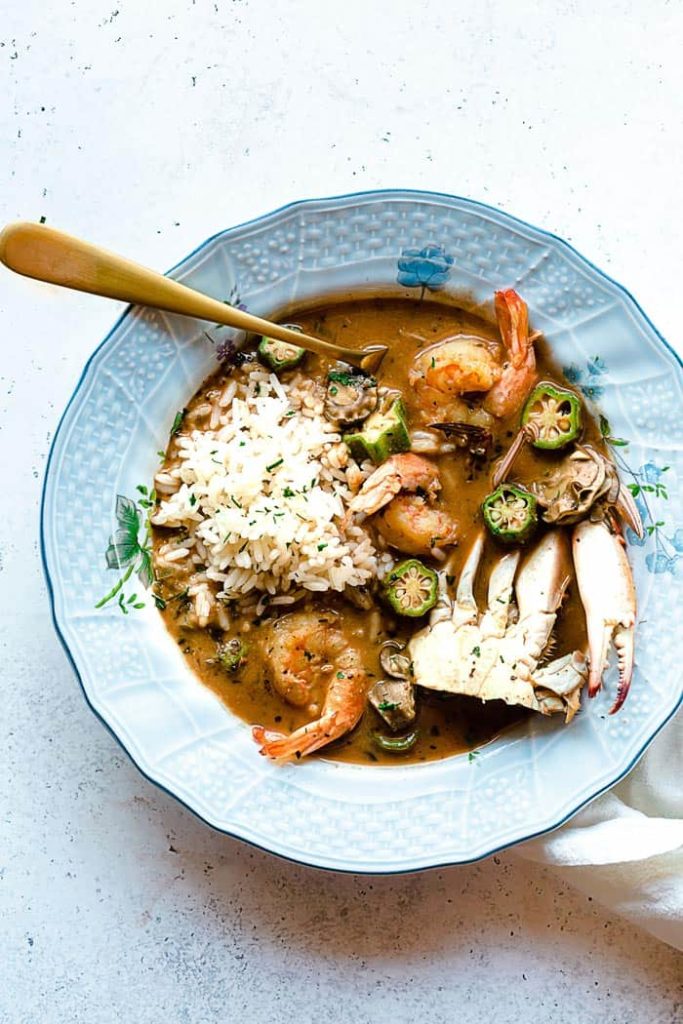 WHAT MAKES A GOOD GUMBO
Now that you're a certified gumbo historian let's get into what really matters: the perfect gumbo ingredients. Without the right seasonings or meats and veggies, a savory gumbo can turn into a gumNO real fast! (Is that too much y'all?) To be perfectly honest, you do not even have to worry about messing up a gumbo recipe that badly. Why? Because most use very specific and simple ingredients such as:
Bell Pepper and Onions
Tender Meat like Chicken
Flavored Stock for Broth
THE FIRST INGREDIENT IN GUMBO
The dish actually travels a long way from West Africa. West Africans caught up in the slave trade with arrival to southern American states transported these traditional recipes with them. And they did so with the transferring and planting of gumbo's first secret ingredient: okra.
As time went on, this original West African cuisine combined with European and Native American cultures and passions.
Thanks to the brilliance of such beautiful overcoming coming together and fusing cultures, hot spots like New Orleans, Louisiana, and the entire U.S. can bask in the greatness of gumbo.
If you feel like you are ready to dive into making your first gumbo, check out these amazing recipes!
What to Serve the BEST Gumbo Recipes with
Make sure you serve your gumbo with rice of course. Also serve with a lovely cornbread, a nice lemonade and a nice pound cake for dessert.
Best Gumbo Recipes
Here are the best authentic gumbo recipes found online.