Beans are a staple in vegan diets and also in classic Southern comfort food, Caribbean cuisine, and soul food. Here's what you need to know about cooking with beans, along with some of our favorite vegan bean recipes!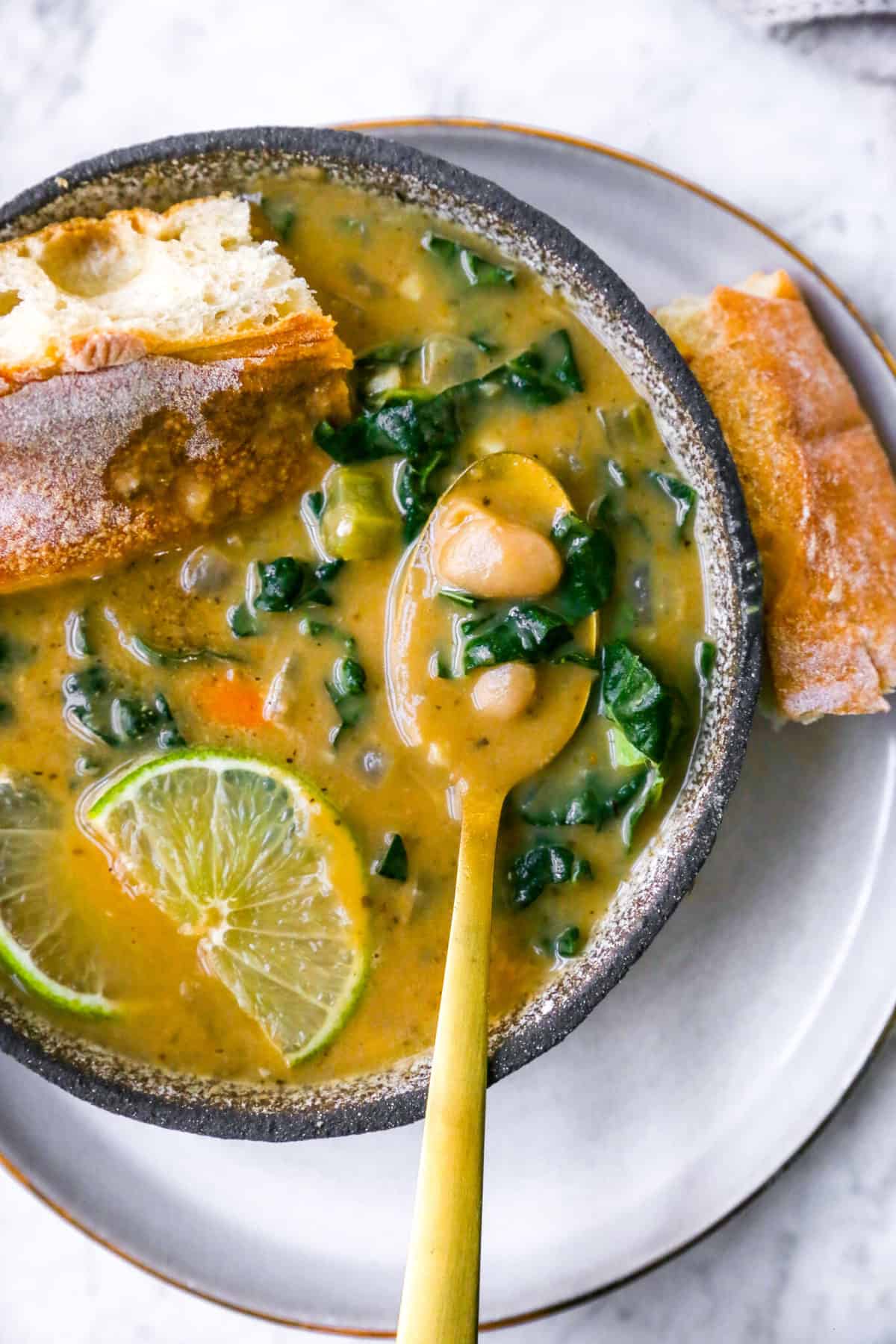 There's a perception that it's expensive to eat vegan, but that's only true if you fill your shopping cart with pricy meat substitutes when you go to the grocery store! Beans are an example of a plant-based protein that's affordable and packed with nutrition, and there's so much you can do with them, from making classic rice and beans to vegan chili (don't forget the cornbread!).
The Health Benefits of Beans
Beans are truly one of the healthiest foods you can eat. Although the exact nutritional stats vary depending on the type of bean you're eating, here are some of the benefits of including beans in your diet:
They're a great source of protein and iron, both of which are important for vegetarian and vegan diets.
Beans are naturally low in fat and high in fiber, making them a good choice for heart health.
They also boast a number of antioxidants, which are compounds that fight the effects of free radicals, preventing cell damage and protecting the body from disease.
Beans are good for gut health because they increase the number of beneficial bacteria in the body.
Popular Varieties of Beans
There are countless varieties of beans out there, so listing them all in this post would be impossible! Here are some of the most common beans you'll find in vegan cooking:
Black Beans
Black beans are native to Central and South America. They are a popular food in many regions of the world, and are often used in rice dishes, stews, and salads thanks to their smooth texture and mild flavor.
Chickpeas (Garbanzo Beans)
Chickpeas can be used in a variety of cuisines and dishes, from soups and stews to salads and wraps. The most well-known garbanzo bean recipe is hummus!
Black-Eyed Peas
Black-eyed peas are a protein- and iron-rich bean that originated in Africa. They're popular in many cuisines, including Southern, Caribbean, and West African, and they get their name from the black spot on the side, which kind of looks like an eye. Black-eyed peas are usually cooked with rice or other grains, and they make a great vegan or vegetarian main dish.
Lima Beans
Lima beans can be eaten cooked or raw, and are often used in soups and stews. They can also be mashed and used as a spread, or added to salads. You may also know them by their other name: butter beans!
Kidney Beans
If you're looking for a bean that's hearty and filling, kidney beans are a great choice. While they can be eaten on their own in a salad or bean side dish, kidney bean recipes are most often soups, stews, and chili. Kidney beans are an especially good source of antioxidants thanks to their deep red exterior.
Cannellini Beans
Cannellini beans are a type of white bean that is popular in Italian cuisine. Sometimes known as Italian kidney beans, cannellini beans have a firm texture and a mildly nutty flavor. Cannellini beans can be used in a variety of dishes, from soups and stews to pasta and salads. They can also be mashed and used as a spread or dip.
Pinto Beans
Pinto beans are often used in Mexican cuisine, and are a common ingredient in refried beans and chili. They can also be eaten on their own as a side dish, used in rice and bean recipes, or used as an alternative to meat in tacos or burritos. Pinto beans are also one of the prettiest bean varieties, with a pinkish hue that's speckled in red.
Great Northern Beans
Great northern beans are often used in soups and casseroles, and they have a mild, nutty flavor. They're often confused with cannellini beans, but they're not the same!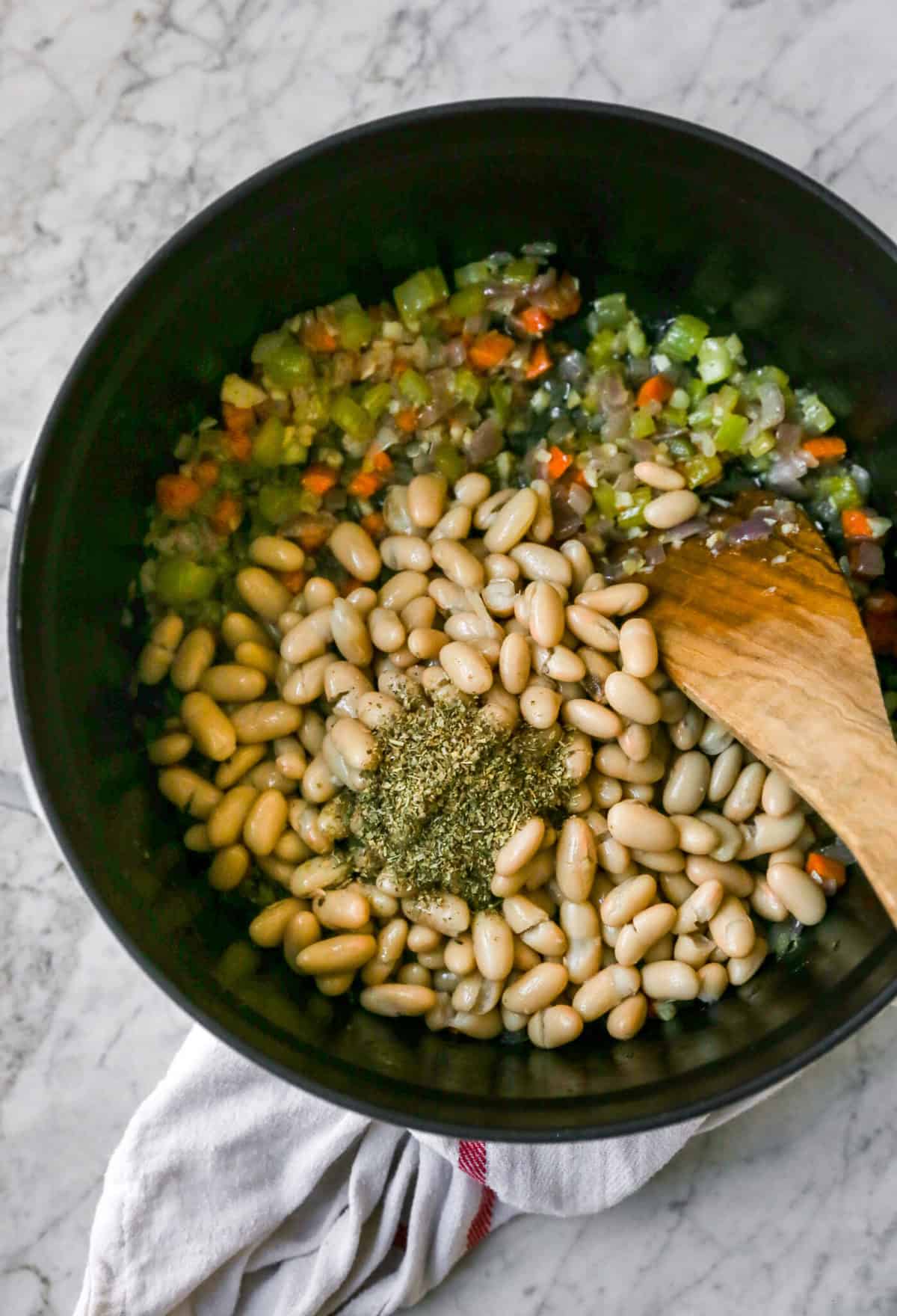 Canned vs. Dried Beans
When it comes to beans, there are two main types: canned and dried. Both varieties are a good source of protein and iron, but there are some differences to note.
Canned beans are already cooked, so they can be used or even eaten straight from the can. (You may want to rinse them first!) Dried beans, on the other hand, need to be cooked first, and some varieties also need to be soaked in water before cooking them. As a result, dried beans generally take longer to prepare than canned beans.
Many people prefer the taste and texture of dried beans, while others choose canned beans because they're more convenient. From a health perspective, dried beans are typically better for you because they're lower in sodium. Ultimately, use whichever option you like or that is most convenient for you!
Best Bean Recipes
Here are some of our go-to vegan bean recipes!