These are our go to recipes for a vegan Easter dinner meals that holds true to tradition. You'll find appetisers, drinks, side dishes main dishes and desserts to satisfy everyone!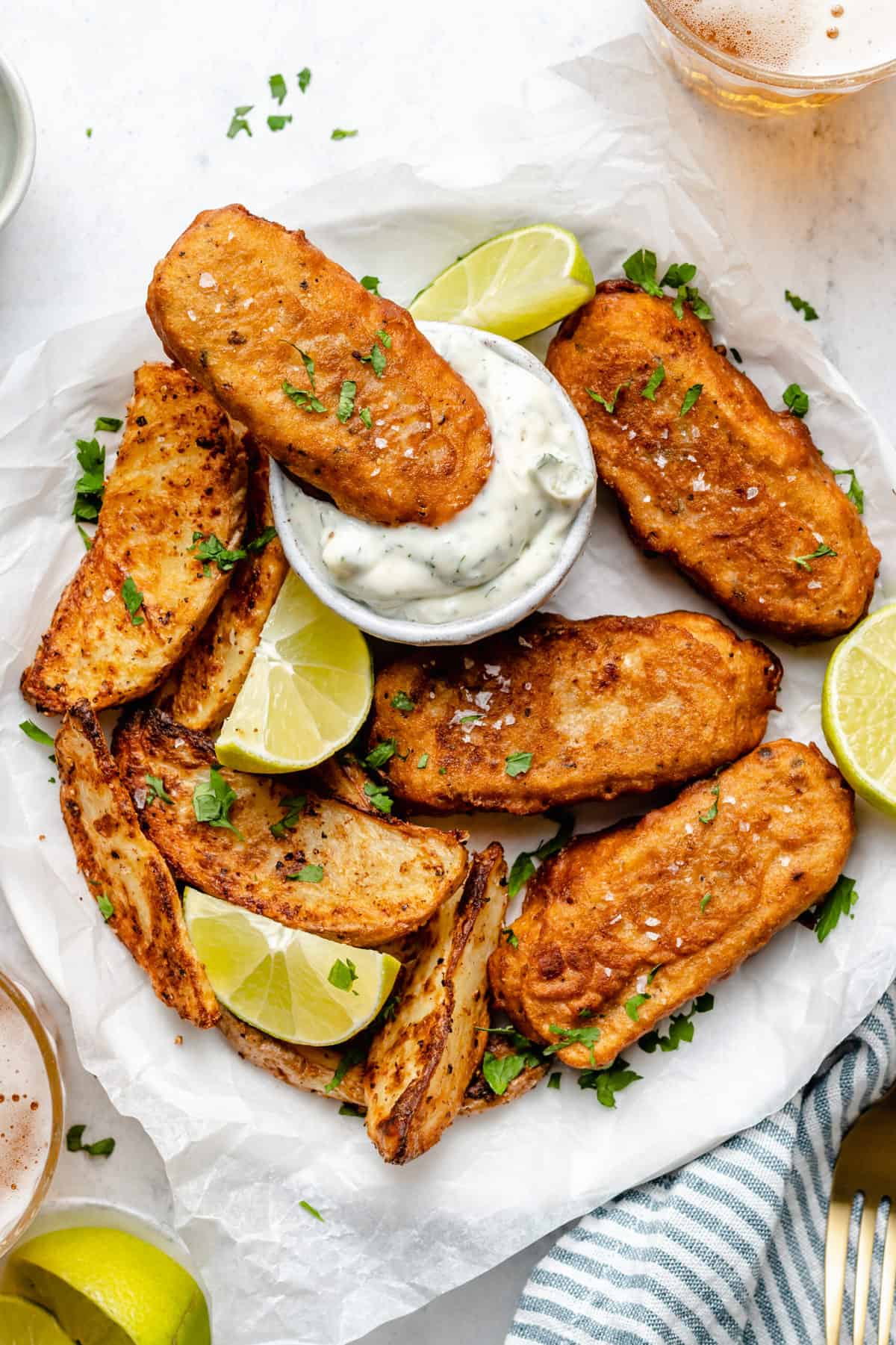 Vegan Easter Dinner: Your Guide To Planning
Easter Sunday is a major family event for almost every black family. Easter is a time for family celebration, bright colours, festivity and of course, a large Easter Sunday Dinner. Growing up in the Caribbean, Easter and Lent usually means a lot of bun and cheese, and fish, and so these were staples for me growing up alongside others such as carrot cake, Mac and cheese, and various chicken dishes. Learning how to veganise these dishes meant I never felt like I lost my culture or the opportunity to spend family time together.
I know what it feels like to be the only vegan at Easter Dinner and how lost it can make you feel as to what to bring. Bring any (or multiple) of these dishes and not only will you be thoroughly satisfied, but everyone will be curious to try what's on your plate.
Before You Begin: Figure Out How Many People Are Coming By
If you have a small family of three to four, a main dish and two sides is often enough. If you add extras, you will have plenty of delicious leftovers.
Or, if you have a larger family or plenty of guests, it's best to load up on the sides and showcase your mettle and have at least six to seven dishes on the table. Among most black families, an Easter dinner is a moment where everyone is invited—especially if they're friends from church.
Our Top Easter Dinner Menu Planning Tips
Let's be real: any soul food dinner is going to be a major group effort to create. These tips will make sure that you get everything ready in time:
Don't be afraid to enlist volunteers to prep stuff ahead of time. If anyone else you know that's attending is vegan or throws down a mean vegan Mac and cheese, ask them to help to take the load off your plate.
Consider trying one new recipe each year. We all love having those traditional family recipes, but sometimes, you just need to freshen stuff up. It's okay to check out new soul food trends or ask a friend from your church to supply you with their best dish.
Prioritize recipes that can be made ahead of time. It can be a bit of a hassle to go from church straight to cooking stuff in the kitchen from scratch. Things that can be prepped the day before are key.
Ask guests if they have any food allergies or special dietary needs. Safety first! Even if it's an all vegan affair, someone may be celiac or allergic to nuts.
Always remember to relax and take a breather. It's easy to get swept up in the hassle of making Sunday dinner, especially when it's your first time doing it. The good news is that the meal itself is only one part of the experience. The community and fun surrounding it is always what matters the most. Have fun, and enjoy SO much!
Planning Your Easter Dinner, Vegan Style
This menu includes a mix of my Caribbean favourites alongside my Southern and Soul food favourites, veganised.
Vegan Easter Dinner Recipes
These are our go to recipes for traditional Easter dinner meals with a vegan twist. You'll find appetisers, drinks, side dishes main dishes and desserts to satisfy everyone!