Slow cooker Brunswick stew is an easy & hearty meal that you can serve year-round. Simple ingredients like pork, corn, lima beans, and potatoes slow cook until tender. The addition of BBQ sauce adds a nice kick of flavor. Making Brunswick stew is very easy, especially when you use the slow cooker. It's a true set-it-and-forget-it recipe!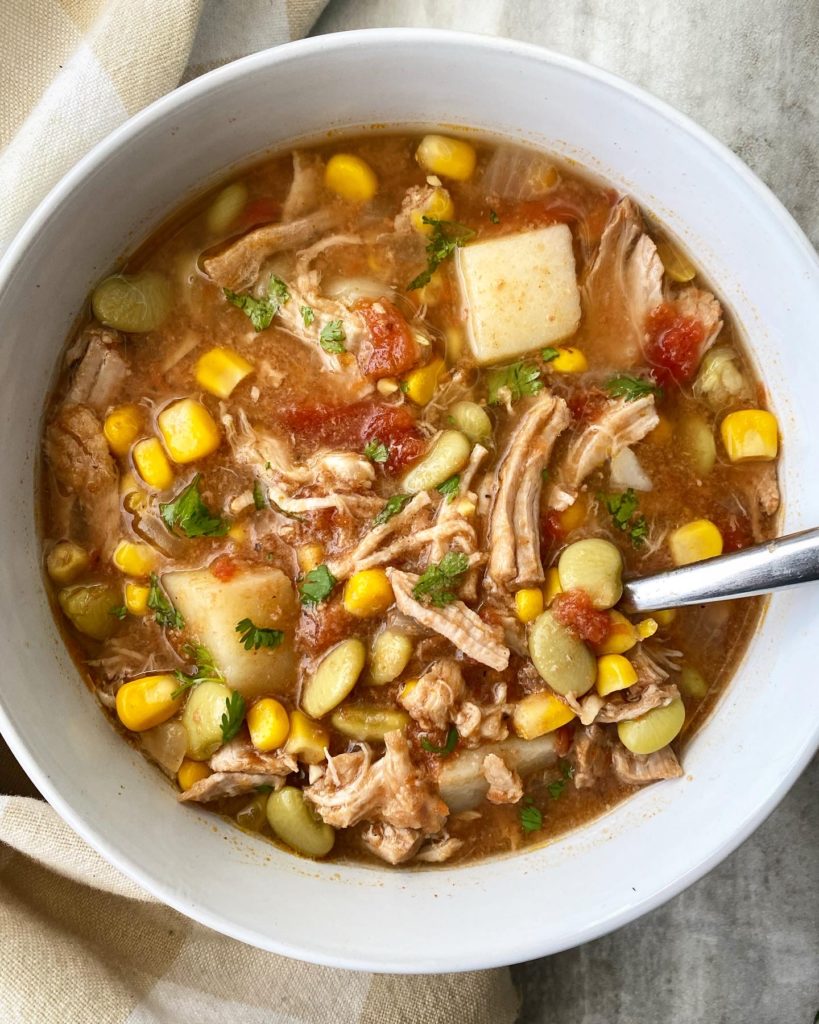 Ingredients For Brunswick Stew
Pork Loin
Lima Beans
Corn
Potatoes
Diced Tomatoes
BBQ Sauce
Chicken Broth
Onion
Garlic
Worcestershire Sauce
Salt & Pepper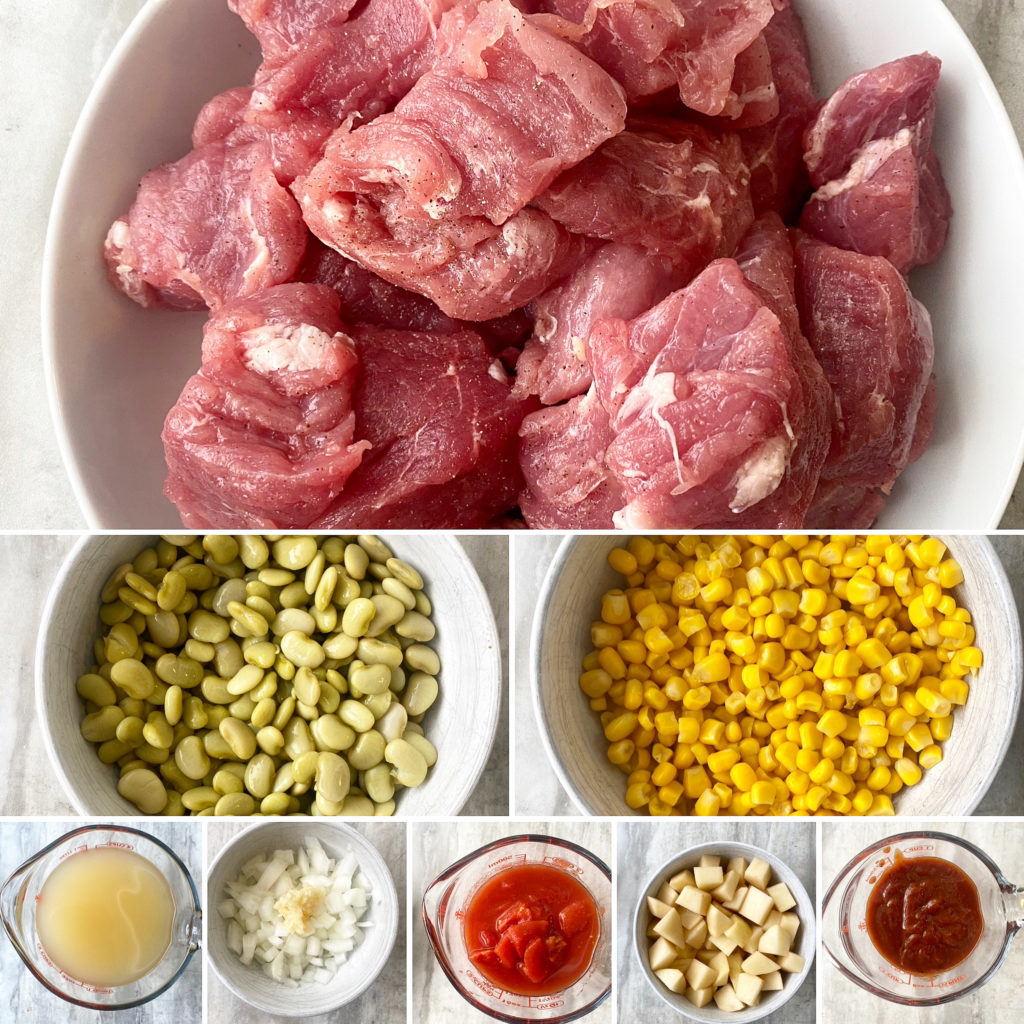 How To Make Brunswick Stew In The Crock-Pot
Add all the ingredients to the slow cooker. Stir to mix well.
Cook HIGH 2-3 hours or LOW 4-6.
What Is Brunswick Stew
Brunswick stew is a Southern stew made from a simple combination of meat, vegetables, and seasonings. Traditionally this is prepared in large quantities and is commonly served at family gatherings & potlucks. The exact origins of Brunswick stew is debatable, with several states in the South claiming its birthplace.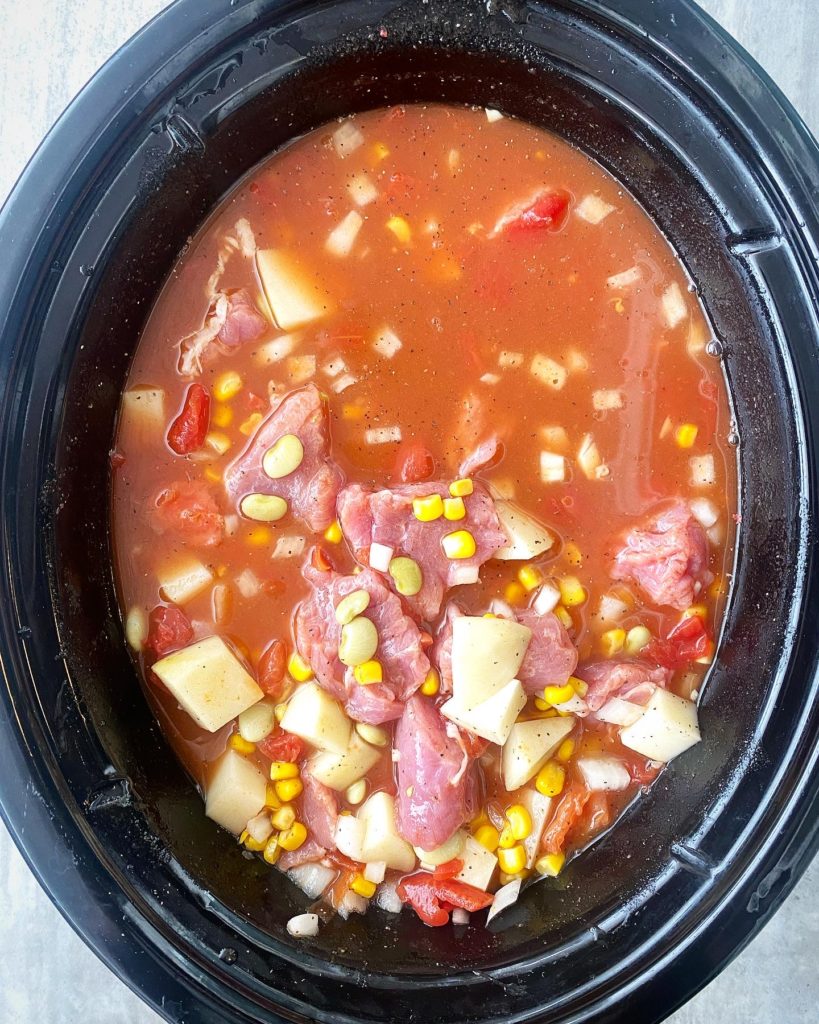 Variations To The Recipe
Brunswick stew is one of those recipes where there are many variations. The core ingredients typically include meat (pork or chicken), tomatoes, lima beans, corn, onions, and sometimes BBQ sauce & potatoes. I encourage you to really make this recipe your own. For example, if you do not eat pork, use chicken thighs.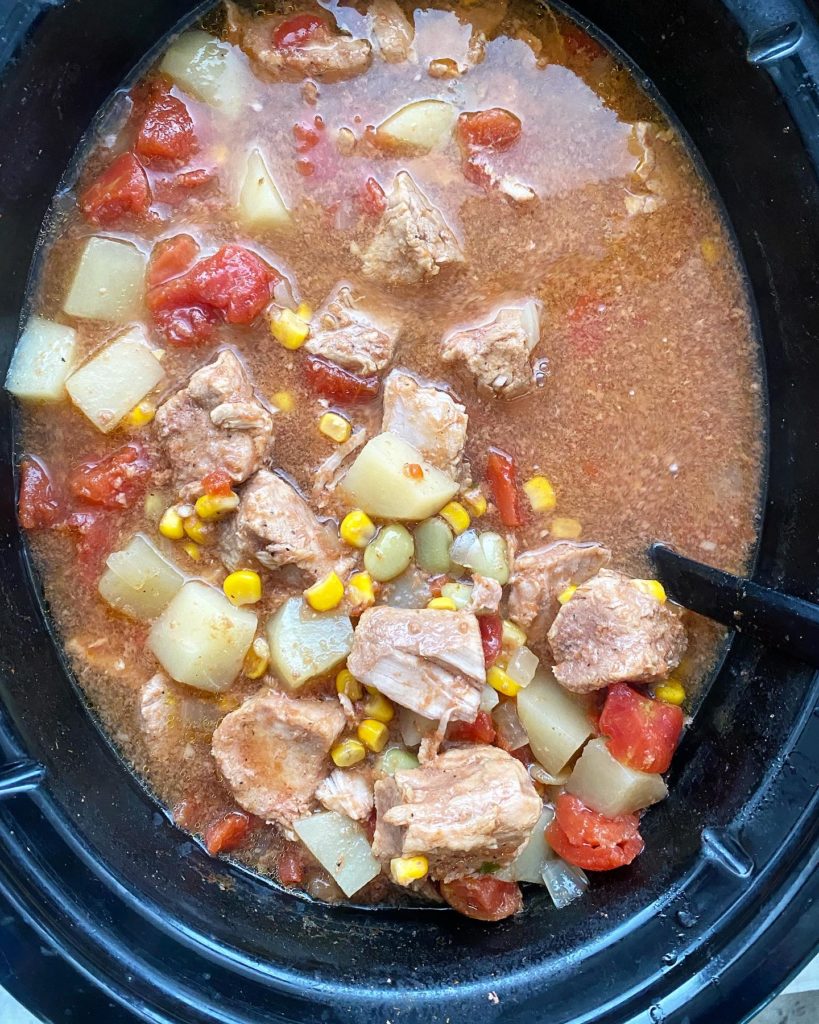 Storing Leftovers
Before storing leftover Brunswick stew, let it cool to room temperature. Transfer the stew to airtight containers or resealable plastic bags. Refrigerate for up to 4 days or freeze for up to 3 months. To enjoy leftover Brunswick stew, thaw it in the refrigerator overnight. Reheat on the stovetop or in the microwave.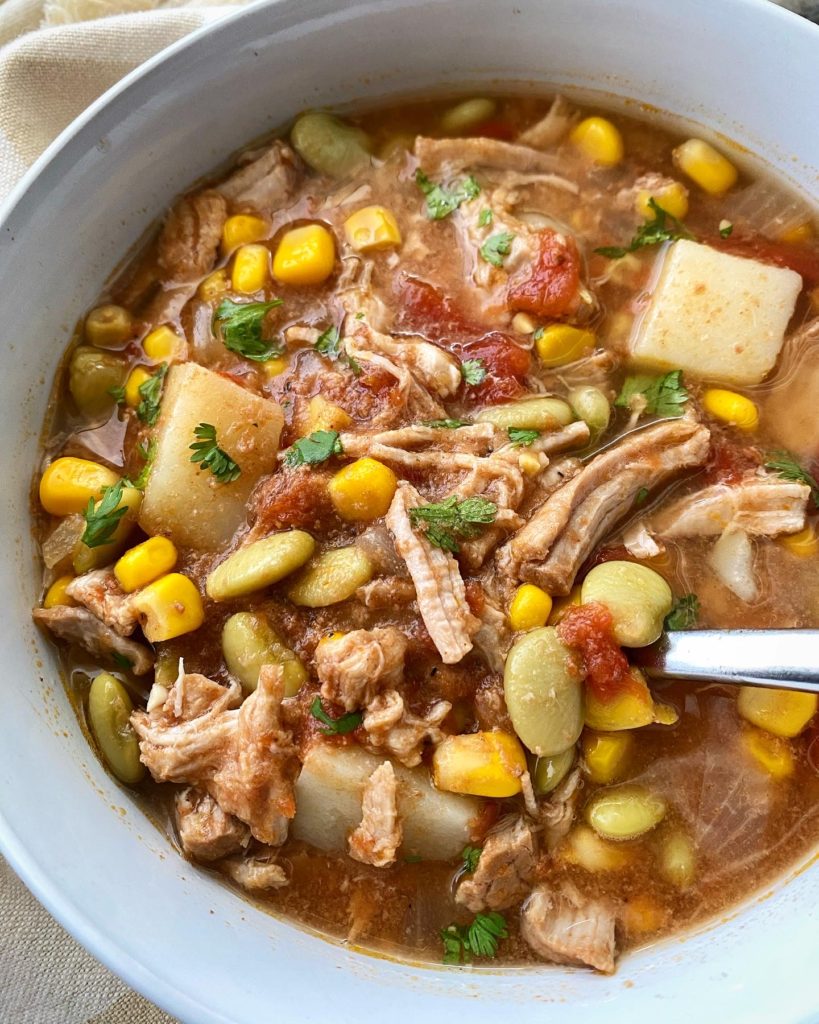 FAQs & Tips
If you do not have to cut the pork loin into chunks. Leave the pork whole & shred the meat when it is done cooking.
If you have a large quantity of leftover stew, consider dividing it into smaller portions. This allows you to defrost and reheat only the amount you need.
This is great served with cornbread!
I used a 6-quart slow cooker.
Soup & Stews
Slow Cooker Brunswick Stew
Slow cooker Brunswick stew
Ingredients
2 1/2

pounds

pork loin, fat trimmed

15

ounces

canned corn, drained & rinsed

15

ounces

canned lima beans, drained & rinsed

1

pound

russet potatoes, diced

4

cups

chicken broth

1

cup

BBQ sauce

15

ounces

diced tomatoes in juices

1/2

cup

onion, diced

2

minced garlic cloves

1

tablespoon

Worcestershire sauce

1 1/2

teaspoons

salt

1

teaspoon

pepper
Instructions
Add all the ingredients to the slow cooker. Stir to mix well.

Cook HIGH 2-3 hours or LOW 4-6.