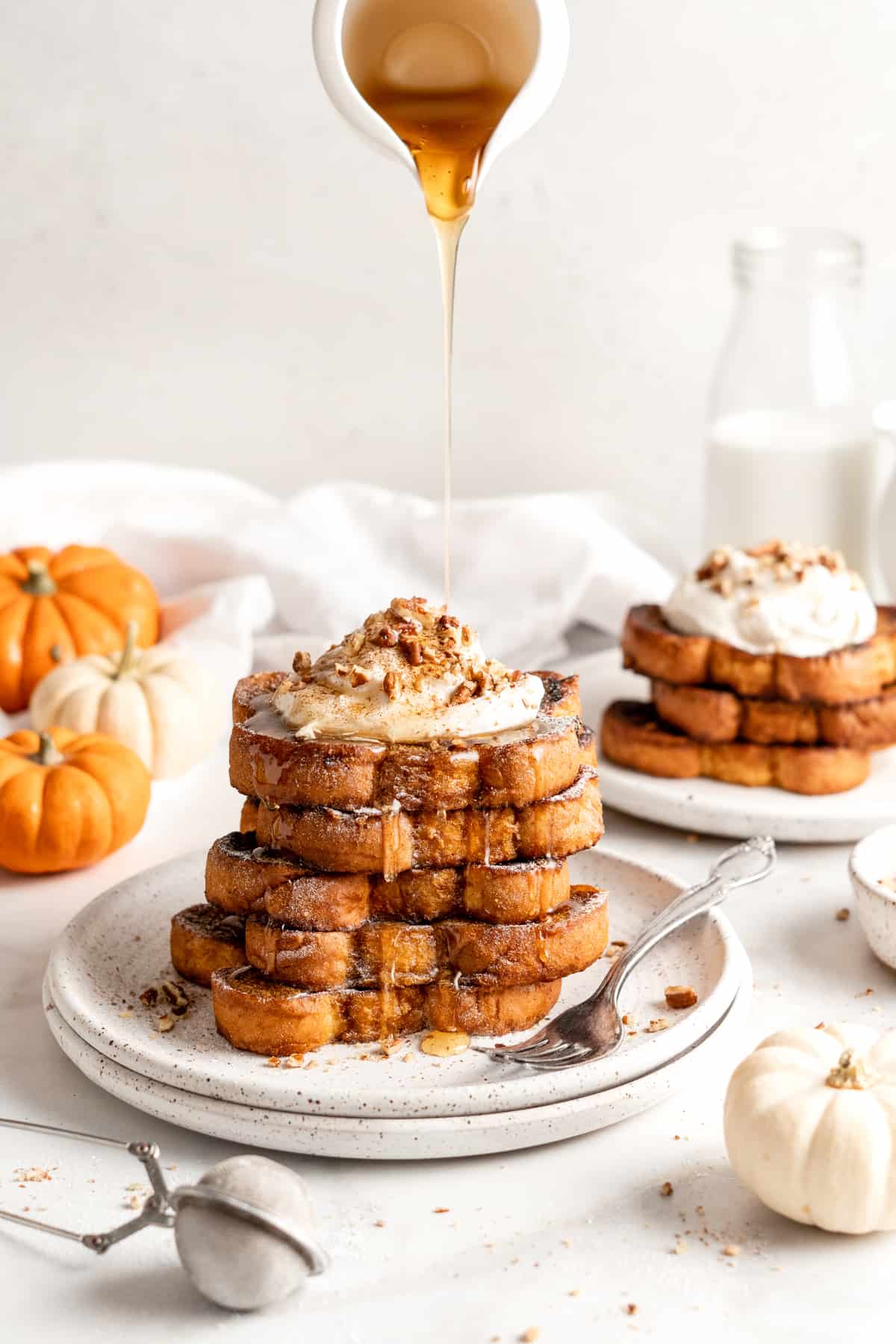 It's always fun to cook for special occasions. Getting to make tasty food, and share it with loved ones during the holidays is one of my favorite things, which is why I love vegan holiday breakfasts.
You can go in any direction with a holiday breakfast: sweet, savory, simple, or complex. Breakfast foods are usually fairly easy to make in larger quantities, so they're great if you're hosting a large group at the holidays.
Beyond that, breakfast just feels like a celebratory meal. Breakfast at the holidays means you're starting a special day with important people, and that's worth celebrating with some good vegan holiday breakfast recipes.
Tips for Throwing a Holiday Breakfast
Here are some of my favorite tricks for how to host a big holiday breakfast.
Make food ahead of time. A lot of the vegan holiday breakfast recipes in this article can be prepped in advance. Sometimes that just means chopping some vegetables the day before, but other times it means getting the entire dish ready well ahead of time. The more you can prepare in advance, the smoother the holiday breakfast will go.
Have options. There's something really festive about having options when you eat. That doesn't mean you need to make two or three different vegan holiday breakfasts. It just means having some options so people can customize their breakfast. If you're making vegan biscuits, have a variety of jams and marmalades to choose from. If you're making a savory breakfast recipe, have a good selection of hot sauces, condiments, or garnishes that people can put on their food. That will make the occasion feel much more celebratory.
Make fun drinks. Fun drinks don't need to be time consuming or fancy. But nothing makes a holiday breakfast shine quite like some good drinks to choose from. Whether it's a few different kinds of juice, a mimosa bar, or a coffee stand, good drinks can elevate your holiday breakfast from tasty to festive.
Break out the nice plates. We eat with our eyes first, and it's worth keeping that in mind when setting up for a holiday feast. Now's the time to ditch the paper plates, plastic forks, and flimsy napkins. Your guests will feel more celebratory when everything looks nice.
Have fun! At the end of the day, cooking is about having fun, and so are the holidays. Whatever you do, make sure that you have a good time getting food ready for a holiday breakfast.
Vegan Holiday Breakfast Recipes
Holidays are a fun time to dust off the apron and make a special breakfast food. And there are no shortage of special vegan breakfast foods that are perfect for a celebratory occasion. These are some vegan breakfasts that work for any holiday.