Buttery and creamy grits recipes are essential to authentic Southern comfort food. This simple dish is surprisingly flavorful and needs nothing more than salt and a pat of butter. While Southerners often eat them for breakfast, they're the perfect side any time of day.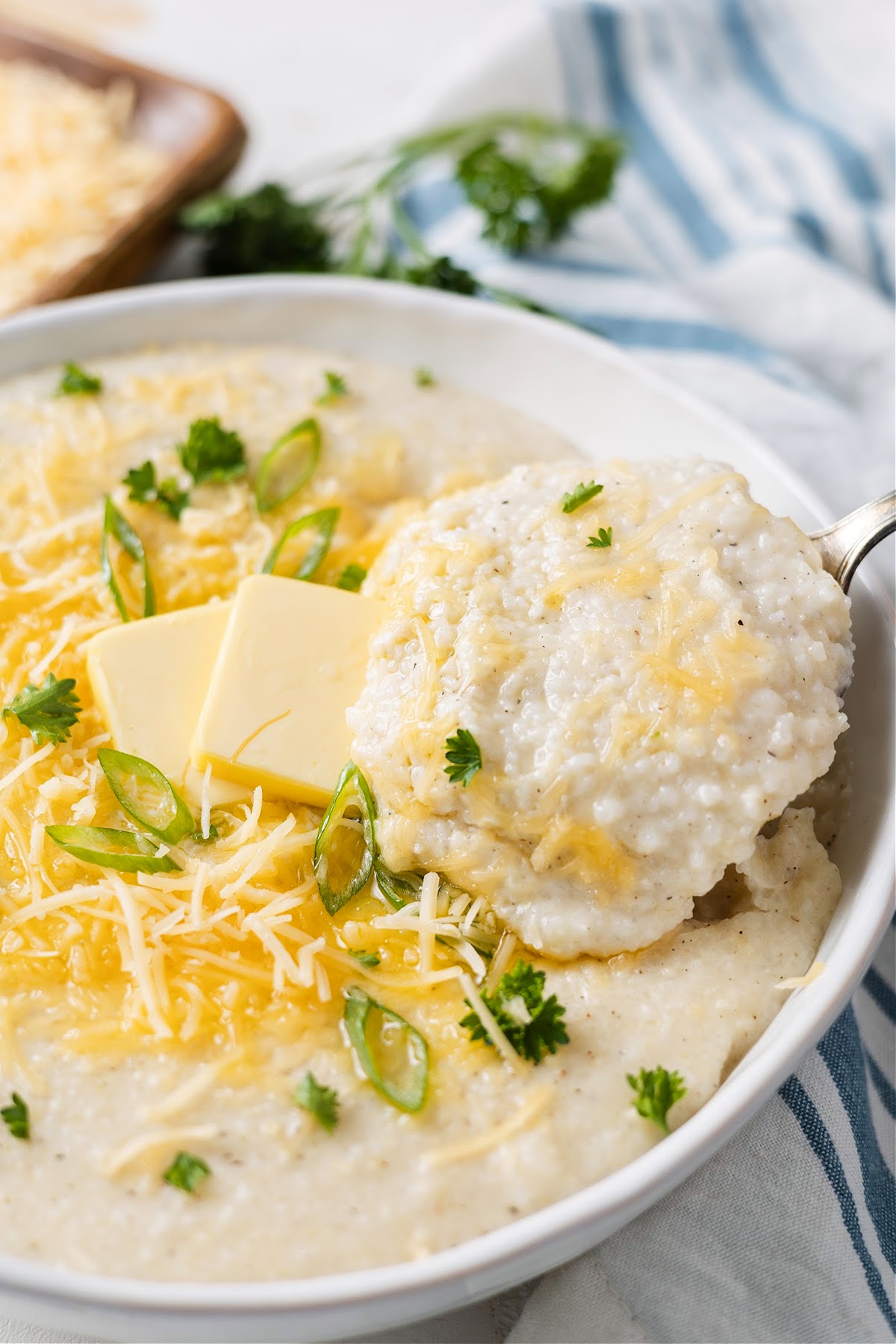 Thinking back on the first time I tasted grits brings back fond memories. It was easy to fall in love because cornmeal porridge is a typical African dish. The substantial texture and soul-satisfying flavors from grits are just so versatile you can do just about anything with these delicious recipes.
I have to admit I'd rather have grits over rice any day. Think about it; they're both starchy sides that round out the perfect meal, whether with bacon and eggs for breakfast or a shrimp and grits dinner. And grits stick to your ribs a whole lot longer than rice.
What Are Grits?
First, they come from corn, but not just any corn. Dent or field corn is not as sweet and much more substantial than the sweet corn we love to roast on the cob. This coarsely ground grain is one of the few authentic native American dishes that survived and flourished in the Southern culture.
While grits and their cousins are popular throughout all of the Americas, the Native American Muscogee tribe is credited with this particular dish. Then we got wild with all the ways you can serve this tasty grain. Oh, what fun!
And, just like corn, grits come in different colors, white and yellow being the most common. Types of grits include:
Stoneground – These guys have the most authentic taste and feel. The coarser texture of stone-ground grits really gives you something to bite into. They also have a more robust flavor.
Quick-cooking – These grits have been ground finer for faster cooking. They still have a good flavor.
Instant – Cooked and dehydrated grits make instant grits, so all you have to do is add boiling water, and you're good to go. This variety is my least favorite, but they work just fine when you're in a hurry.
Hominy – Corn soaked in an alkaline solution (usually slaked lime – a mineral, not a fruit) to soften the hull is then coarsely ground into grits. The process is similar to what they use in Mexico to make the dough for corn tortillas.
Heirloom – Did you know corn comes in as many colors as there are in a rainbow? Blue, red, green, it's amazing. And, of course, the more vivid the color, the more nutritious it has.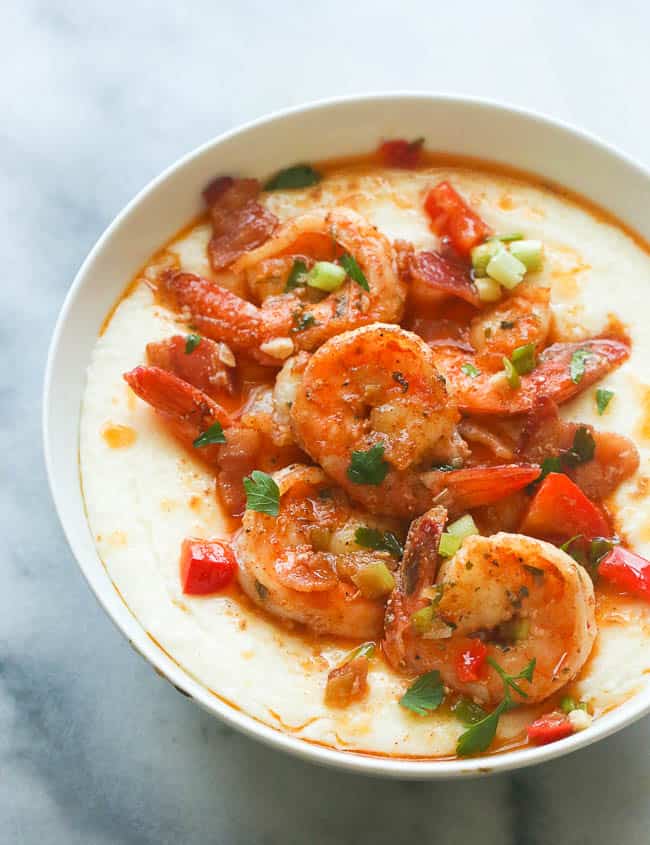 Grits Recipes Tips and Tricks
The most challenging part of making grits recipes is getting the water to grits ratio right. It's between 4:1 to 5:1, water to dried grits. I would start with a cup of water to a ¼ cup of grits to start off with. Then have some hot water on hand to add if they start getting too thick.
Keeping the pot covered while not stirring keeps the splatters down and keeps them from drying out on top.
Truly good grits don't need much more than salt (and a bit of butter). But add salt to the water at the beginning, not the end.
The Comforting Grits Recipe Collection
Sweet Potato Grits
A sweet spin on a savory Southern classic, these Sweet Potato Grits are incredibly smooth, creamy and filled with perfectly warm spiced sweet potato flavor.
Check out this recipe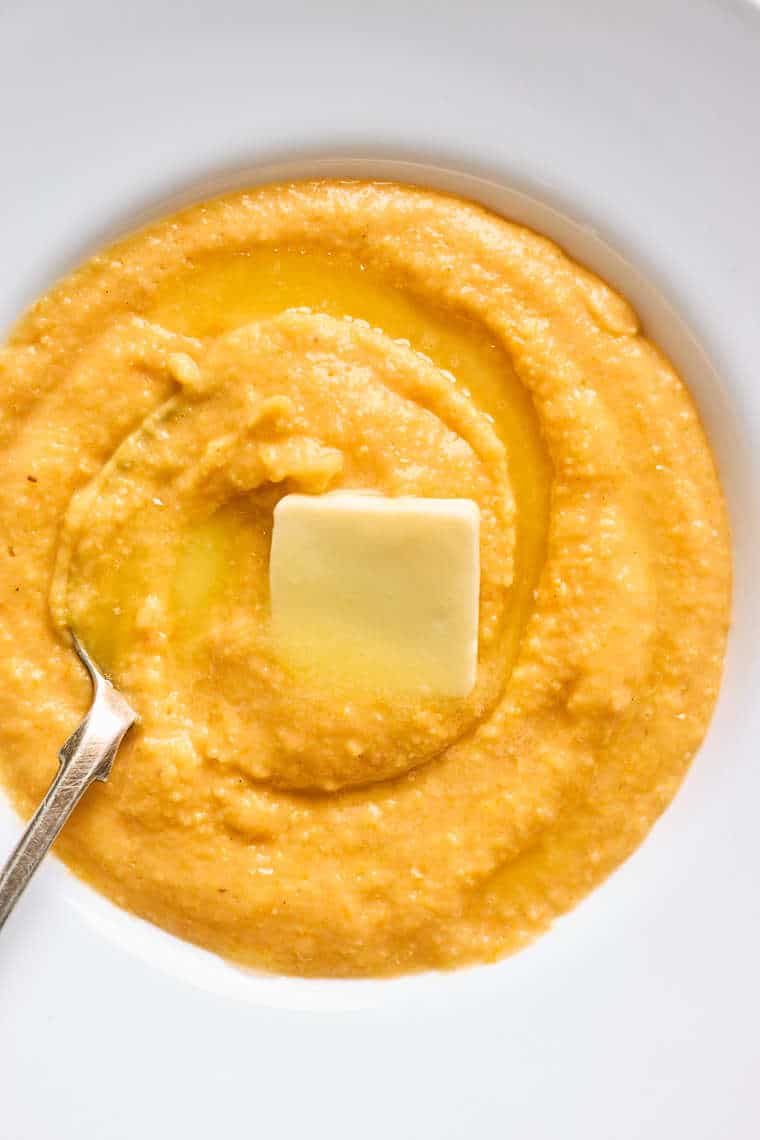 Cajun Shrimp and Grits
Cajun Shrimp and Grits are creamy grits with Cajun-seasoned shrimp boasting bold and spicy seasonings. An elevated classic Southern comfort food!
Check out this recipe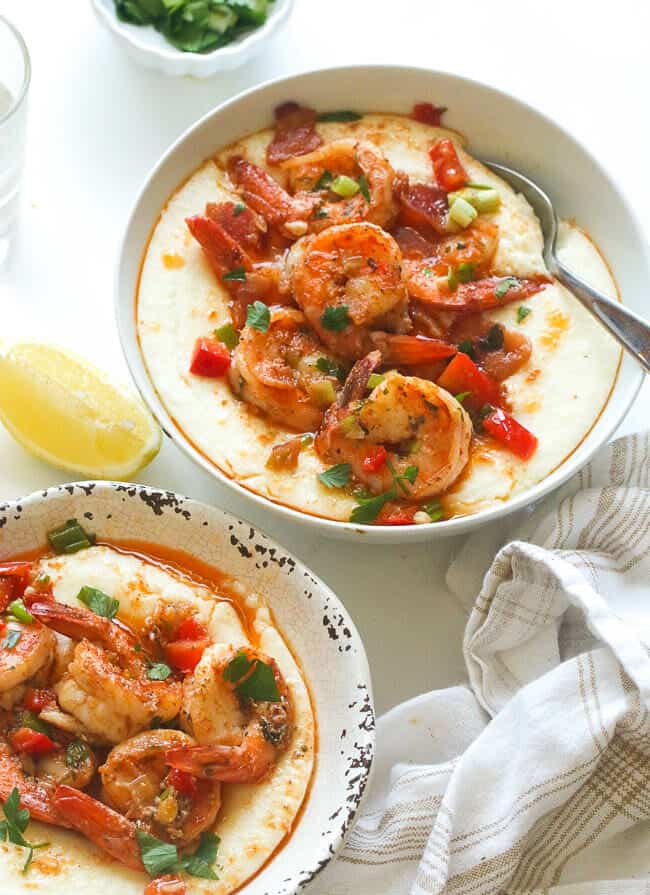 Cheese Grits (plus video)
This deliciously creamy, rich, and cheesy Southern delicacy is the perfect breakfast or side dish. Butter, cheddar cheese, and smoked Gouda make this the best ever cheesy grits.
Check out this recipe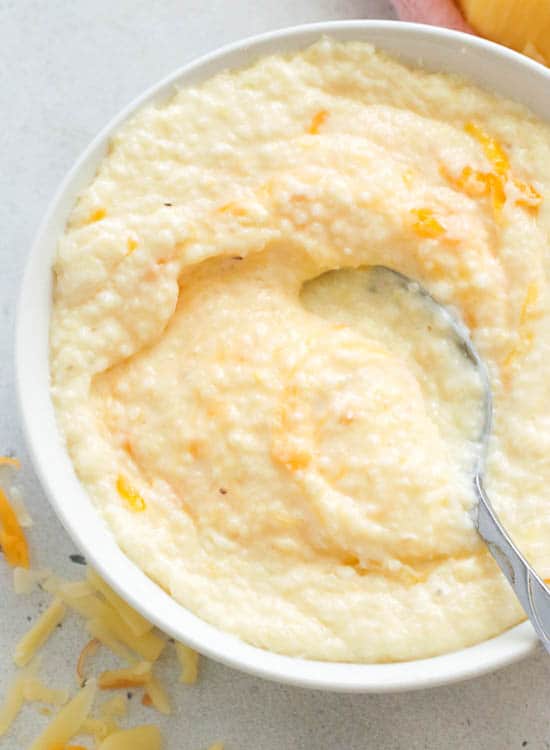 Smoked Gouda Grits
A Southern Style Smoked Gouda Grits recipe that tastes like brunch after Sunday service. Takes about 15 minutes to prepare & uses just a few ingredients.
Check out this recipe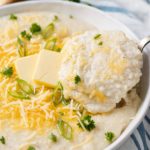 Instant Pot Easy Cheesy Shrimp and Grits
Instant Pot Easy Cheesy Shrimp and Grits is a quick pressure cooker recipe that uses either stone-ground grits or quick grits with cheese, butter, and tons of flavor. This dish highlights authentic southern shrimp and grits with gravy. The grits take 10 minutes to make, no more standing at the stove…
Check out this recipe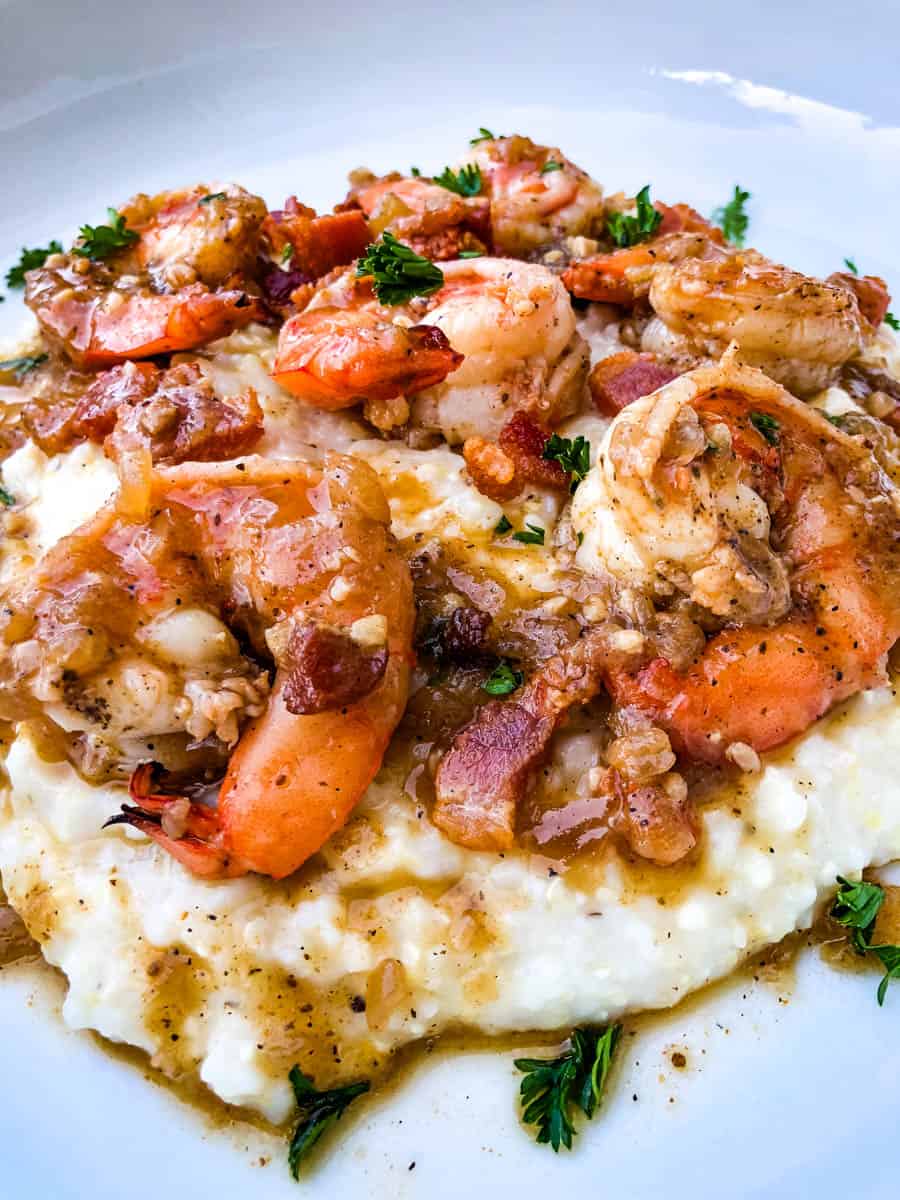 How to Make Creamy Grits
There's nothing like a nice bowl of creamy grits to start the morning. Learn how to make rich and creamy grits every time following this fool-proof method.
Check out this recipe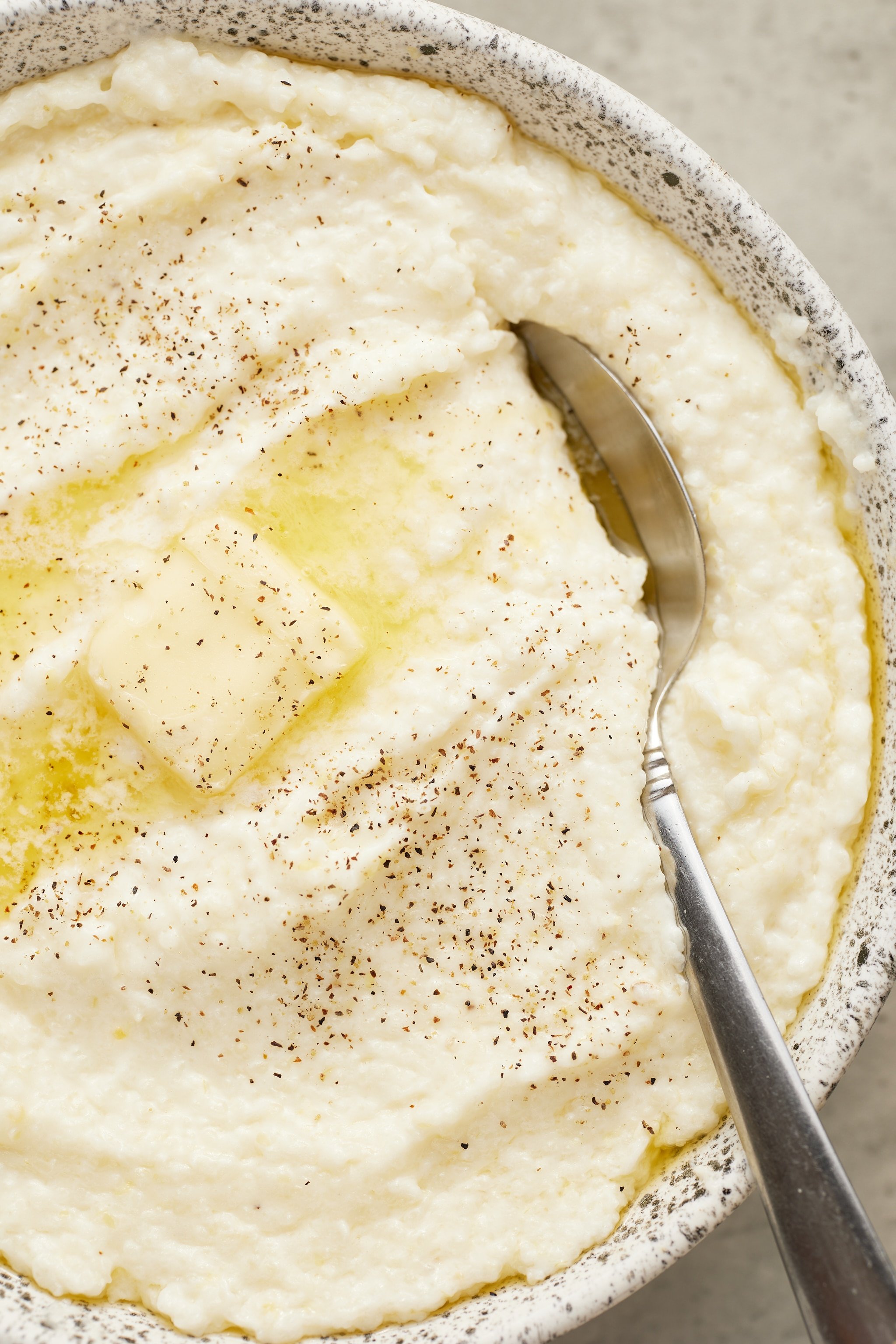 Fish and Grits (Plus Video)
This Fish and Grits recipe is the perfect brunch or dinner combo – Creamy, cheesy grits topped with pan-fried fish and an aromatic spicy tomato-based sauce. Soul-warming and comforting goodness.
Check out this recipe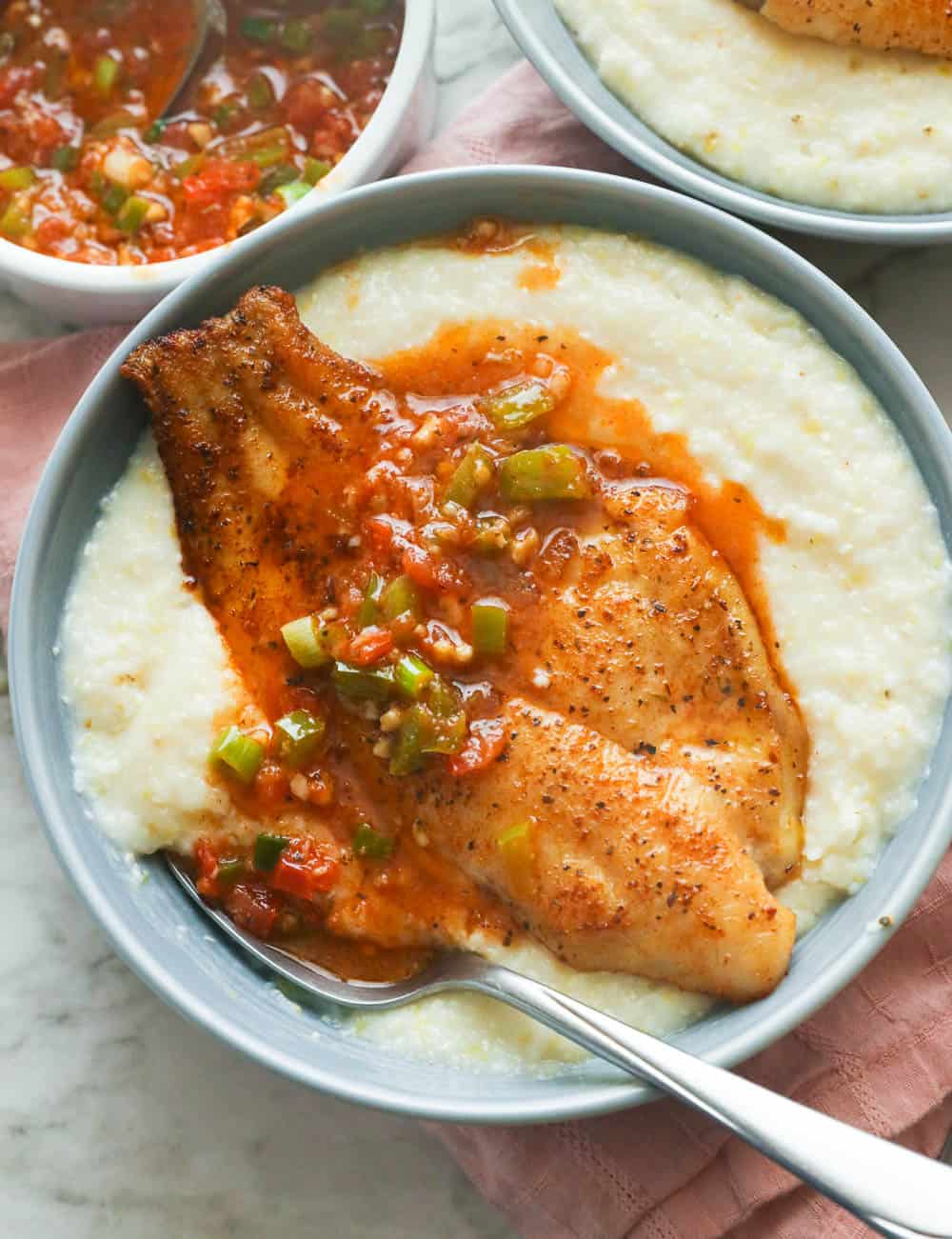 The BEST Grillades and Grits Recipe
Tender round steak is slow-cooked in a rich, creamy Creole-spiced gravy and served over buttery grits in this incredible Cajun Grillades and Grits recipe.
Check out this recipe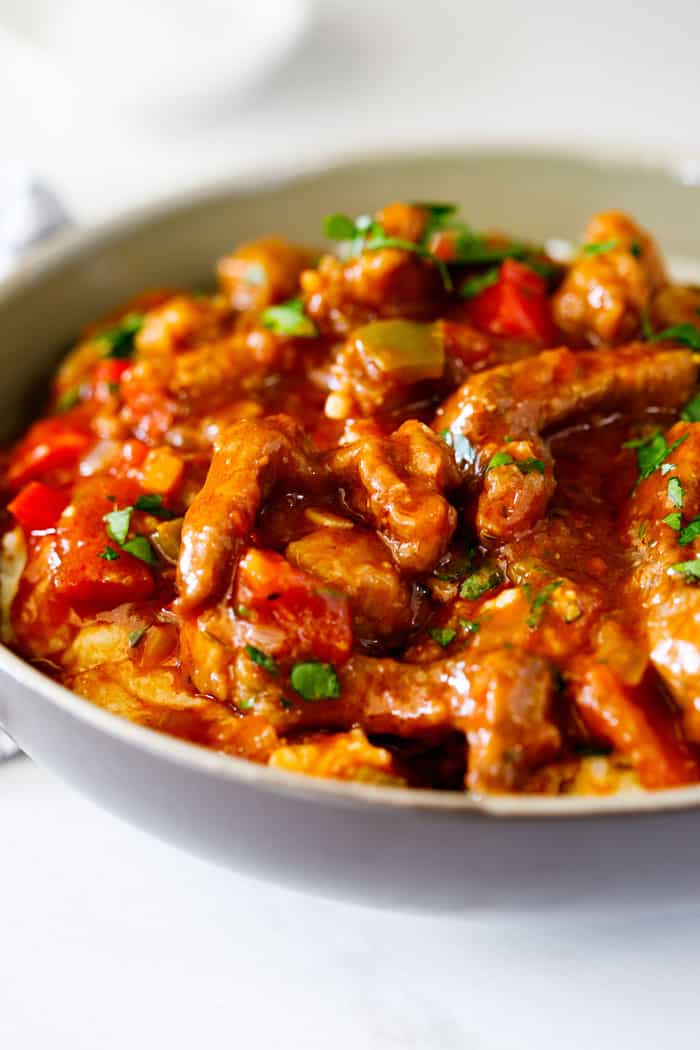 Creole Shrimp and Cauliflower "Grits" (Low-Carb, Paleo, Whole30)
Cauliflower rice replaces grits in this cleaned-up version of shrimp and grits. Packed with Creole flavors, this cooks in less than 30 minutes. I'm winding down January Whole30. And I saved one of my favorite recipes for last – shrimp and grits. Except they're not grits coz I used riced cauliflower in its p…
Check out this recipe
Easy Keto Grits (No Cauliflower)
This Keto Grits recipe is perfect for those wondering if you can eat grits on keto. 3g net carbs per serving and no cauliflower. Ready in 10 minutes.
Check out this recipe
Herb and Goat Cheese Grits
Grits with cheese is a Southern classic, and sometimes you have to put a twist on your classics. The addition of creamy goat cheese is amazing.
Check out this recipe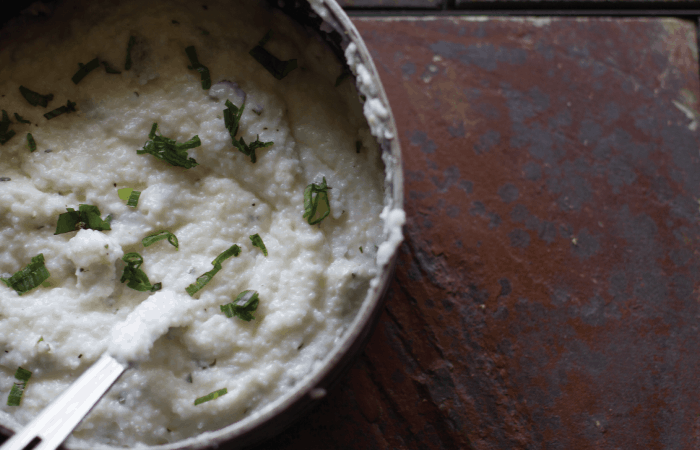 Conclusion
Are you ready to amp up your traditional soul food menu with a big serving of grits? Then stock up on some stone-ground grits and start trying these incredible recipes! Let us know in the comments below which grits recipe is your fave.