These authentic and delicious Jamaican Breakfast recipes will make you feel like you're on the island. From sweet to savory, these recipes are fulfilling and delicious.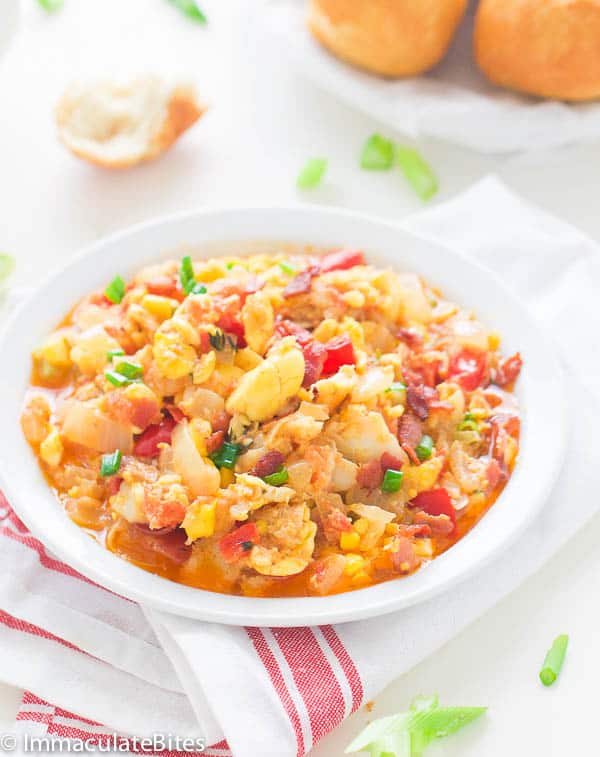 Breakfast is one of the most important meals of the day and in when you're craving a Jamaican breakfast, you'll have plenty of options to choose from. Jamaicans pride themselves on their delicious food that's prepared with love. Some favorite breakfast items include foods such as porridge, ackee and saltfish (Jamaica's national dish), and local fruits.
Each of these recipes takes minimal prep and can be made in 30 minutes or less. Most are hearty and nutritious and the perfect meal to get the day started.
What does a typical Jamaican breakfast look like?
It depends on whose house you're in, but in our Jamaican household, we loved porridge on the weekdays. Weekends were for big feasts and our spread included foods like ackee and saltfish, roasted breadfruit, and banana fritters.
What to drink during Jamaican breakfast?
Mainly fresh juice is served. You'll also find coffee, and healthy morning drinks, like Milo and Horlicks.
Other Recipe rounds ups
Here's a list of 11 of the most popular breakfast recipes you will find in Jamaica.
Jamaican Breakfast Recipes