We're sharing some of the best vegan soul food recipes from our favorite food bloggers. Here's how to get your soul food fix without the meat and dairy!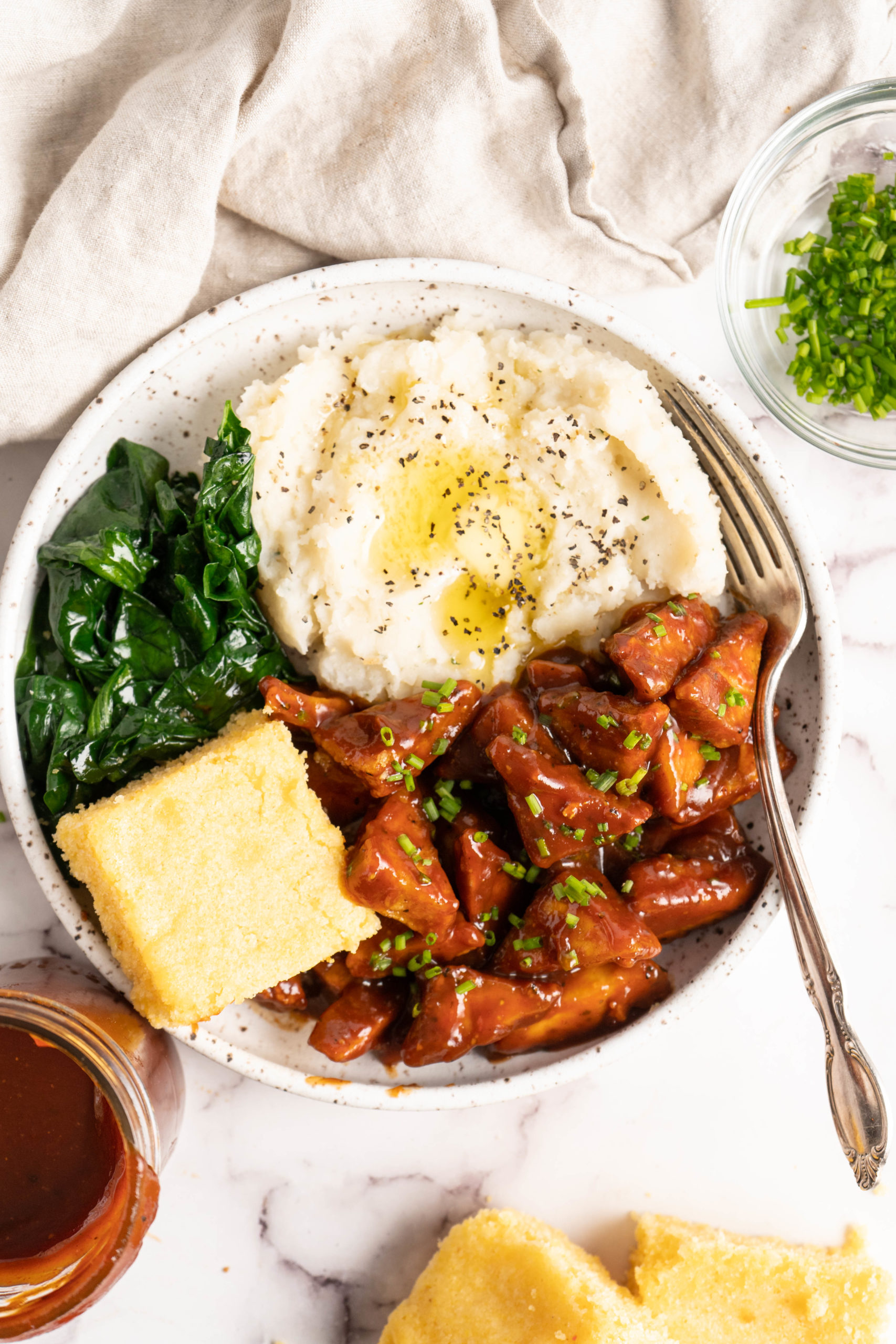 In the United States, Black food and soul food are closely intertwined. While there's also a lot of overlap with Southern food, soul food is a unique cuisine in its own right, and it's full of comfort food favorites like sweet cornbread, smoky collards, and tender candied yams. These vegan soul food recipes take classic Black recipes and make them without dairy, meat, and eggs.
Before we talk about the recipes, though, let's dig into the history of soul food a little bit more!
What Is Soul Food?
Soul food is a type of cuisine prepared and eaten by Black folks in the United States. This type of cooking originated in the South during slavery, but in the 20th century, it spread throughout the country via the Great Migration.
Enslaved persons had to make meals with leftovers, offal, and "undesirable" cuts of meat, along with vegetables they grew themselves, and this history still shapes soul food today. It's why many of the vegetables used in soul food are traditionally grown in the South, and why ham hocks, chitlins, and neckbones are found in many soul food dishes.
Today, soul food is synonymous with the kind of down-home cooking many of us know from our mamas, grandmas, and great-grandmas.
Why Is It Called Soul Food?
Although soul food has existed for hundreds of years, it wasn't actually called soul food until the mid-1960s. Around this time, the word "soul" was commonly used to describe Black culture in the United States, so soul food was the name given to this traditional style of Black cooking.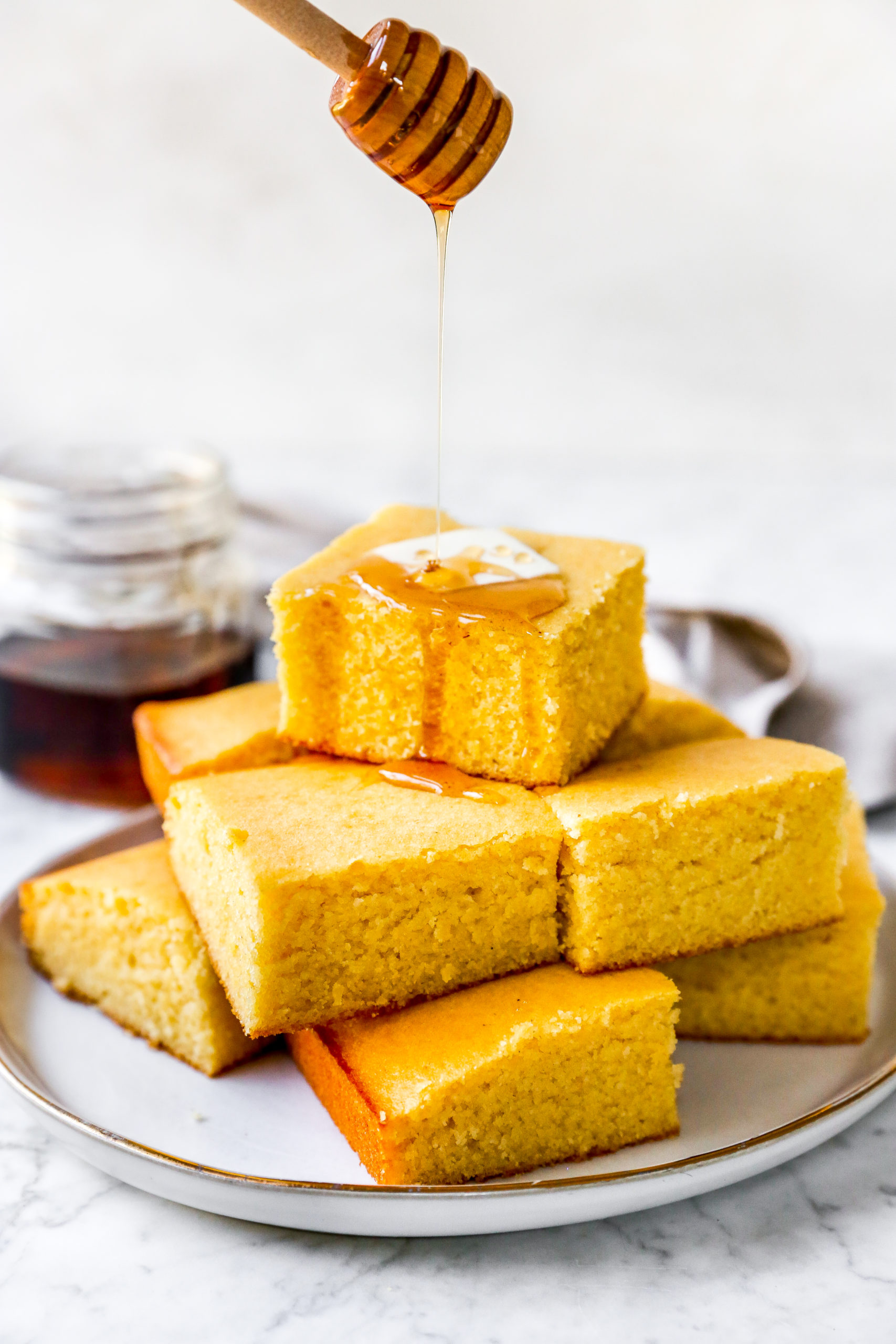 Examples of Popular Dishes
Cornmeal, pork, beans, and greens are some of the most popular soul food ingredients. Here are some soul food dishes you're probably familiar with:
Black-eyed peas
Hoppin' John
Hushpuppies
Unfortunately for us vegans, even a lot of the vegetable side dishes in soul food are cooked with ham, bacon, butter, or lard, so it can be difficult to get your soul food fix unless you're cooking them at home. That's where these vegan soul food recipes come in!
How Do I Make Soul Food Vegan?
There are so many ways you can enjoy soul food vegan. First, remember that vegetables are a key player in soul food, so you've already got a healthy place to start! Beans, greens, and sweet potatoes are all star ingredients in soul food.
When it comes to the meat and dairy, you have a lot of options, too. Use tofu or other meat substitutes, swap the butter for a vegan version, and use creamy coconut milk in place of heavy cream.
Oh, and try the recipes below!
Best Vegan Soul Food Recipes
For a plant-based soul food fix, try some of these recipes from our favorite food bloggers!