If you're looking for some delicious vegan Southern recipes, you've come to the right place! In this blog post, we'll share some of our favorite plant-based Southern-style dishes that are perfect for any occasion.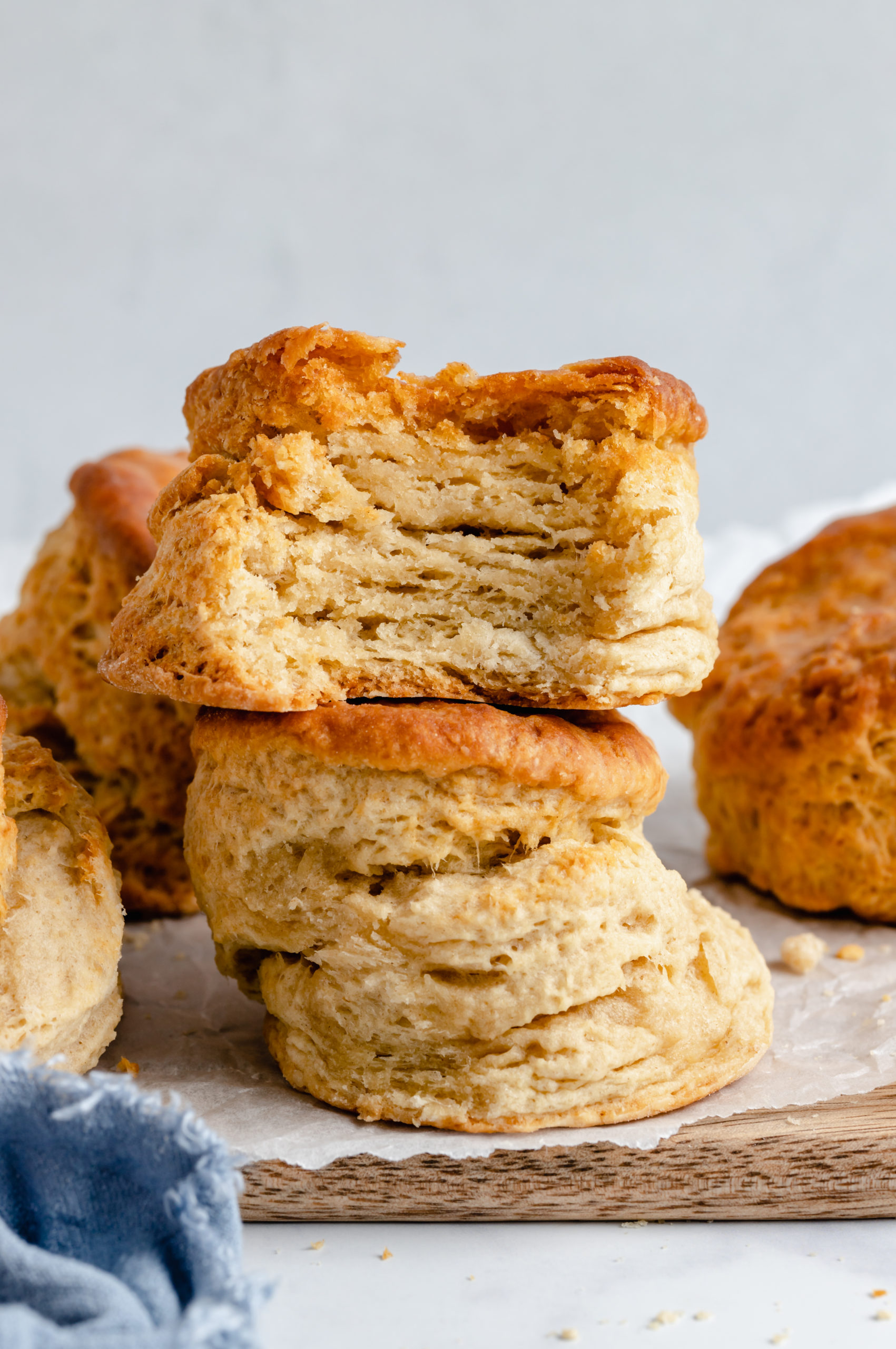 There's a reason Southern food is practically synonymous with comfort food—it's full of those down-home dishes we all enjoy at family get-togethers and potlucks. If you're vegan, you might think a lot of those Southern recipes are off-limits for you, but these vegan Southern recipes prove otherwise! From mouthwatering side dishes to classic desserts, we've got you covered, and there's no butter, milk, meat, or eggs in sight. Just add some Southern sweet tea and enjoy!
What Is Traditional Southern Food?
Southern food is a style of cooking that originated in the Southern United States. It is known for its use of pork, seafood, rice, beans, and spices. Southern food was influenced by many different cultures over the years, including African, Native American, and European, melding all of these different influences into something unique.
Of course, "the South" encompasses a broad swath of the United States, so Southern food does vary a bit. Tidewater cuisine will be different from Creole, which is different from Caribbean-tinged Floridian cuisine, etc.
Some of the most popular Southern dishes include fried chicken, macaroni and cheese, collard greens, grits, and sweet potatoes; in Louisiana, gumbo and jambalaya are popular, too. Southern food is often served with a side of cornbread or flaky buttermilk biscuits.
What Is the Difference Between Southern Food and Soul Food?
While both Southern food and soul food are similar, there are some key differences. Soul food is a type of Black cuisine that originated in the South. Like Cajun and Creole, soul food is a variety of Southern food. There's overlap between Southern food and soul food, but they're not the same.
Since the Great Migration in the 20th century, soul food is enjoyed by Black folks throughout the United States, not just in the South. Staples of soul food include beans, pork, cornmeal, and greens. These were among the food rations that were provided to enslaved persons.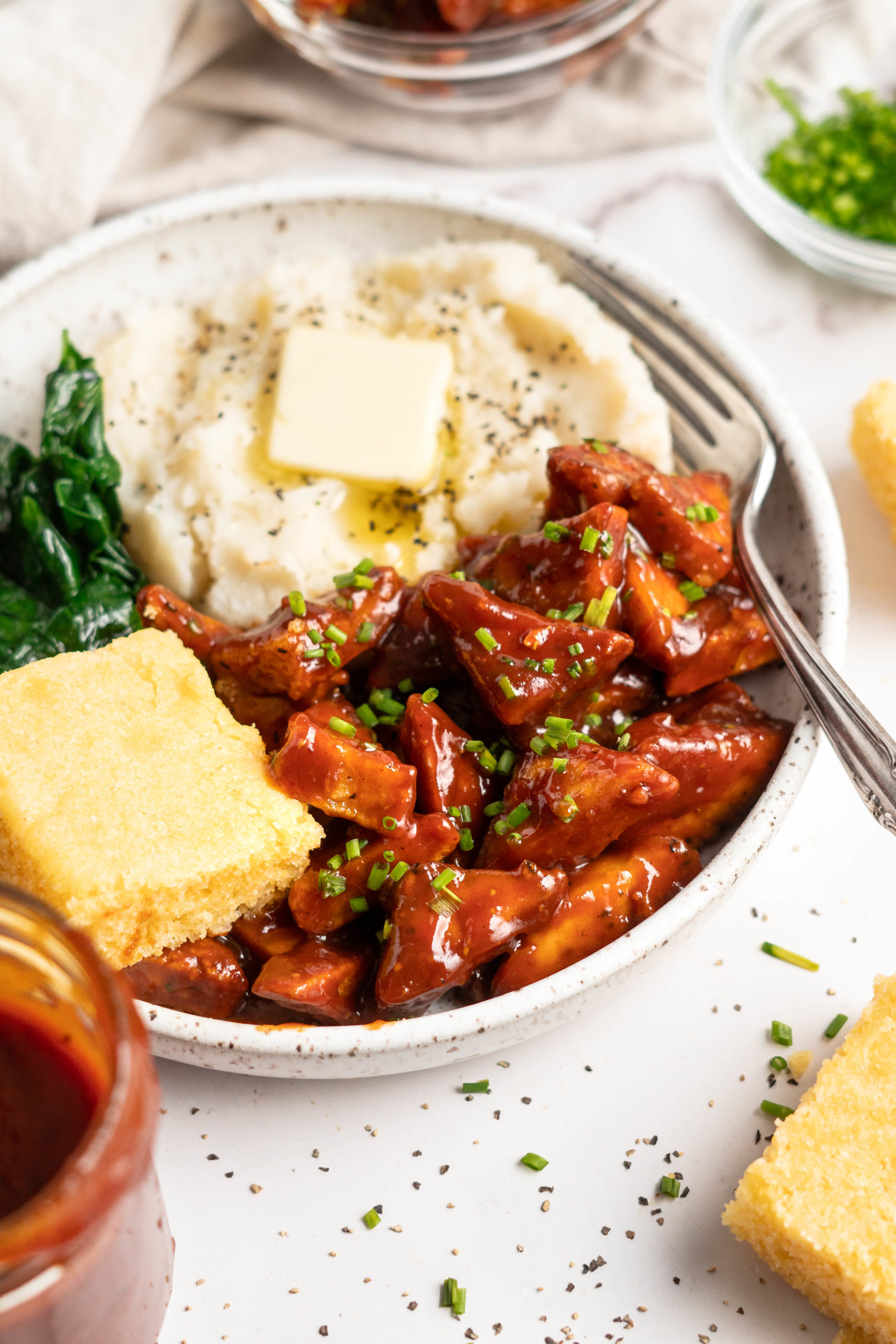 What Are Some Southern Vegetables?
There are many different types of vegetables that are commonly used in Southern cooking. Some of the most popular include okra, collard greens, sweet potatoes, and black-eyed peas. Corn, tomatoes, green beans, and peppers are also frequently found in Southern recipes.
How Do You Make Southern Foods Vegan?
Making Southern foods vegan is actually quite simple since so many classic Southern dishes are heavy on vegetables!
You can replace the meat in most recipes with plant-based alternatives. Try using tofu, tempeh, seitan, or even a store-bought faux chicken or beef. You can also use vegan cheeses, milks, and butter in place of their dairy counterparts. For that signature smoky flavor in many Southern dishes, add liquid smoke or smoked paprika.
Best Vegan Southern Recipes
Comfort food classics made without meat, dairy, and eggs!